Naruto Brings His Rivals Along for More Fortnite Action
Naruto previously made his way into Fortnite, and now some of his friends and foes are getting in on the action. Joining Naruto and the rest of Team 7 on June 23 at 8:00pm ET, we have Itachi Uchiha, Gaara, Orochimaru and Hinata, complete with alt style outfits, Back Blings, special Emotes and more. 
The latest Naruto x Fortnite crossover event will be live from June 23 to July 7.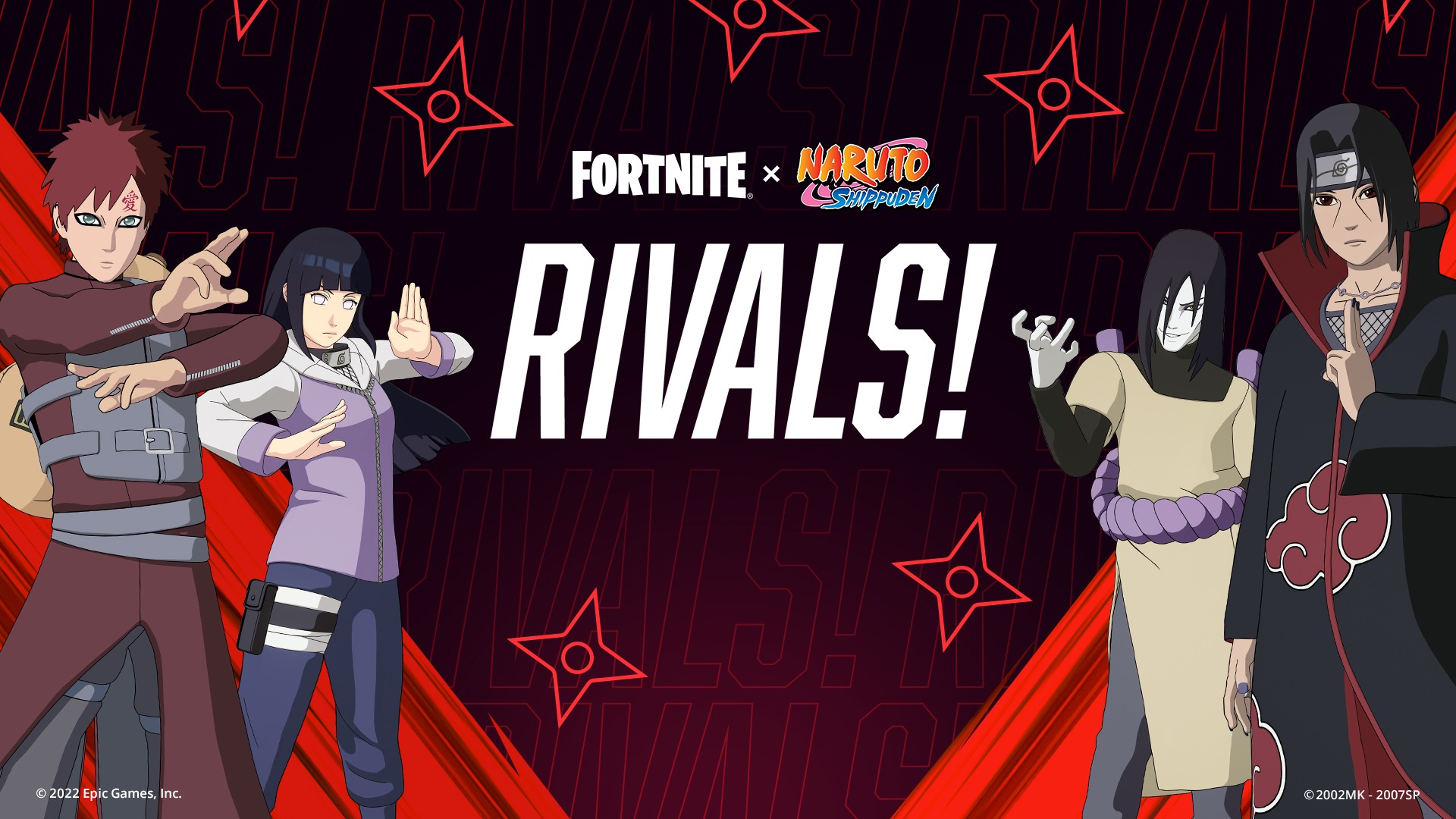 Here's more of what you can look forward to during that period.
Itachi Uchiha, Gaara, Orochimaru, and Hinata will be available in the Fortnite Item Shop on Thursday, June 23rd at 8 PM ET, with two alt Styles and new Emotes

the Hidden Leaf village returns with new events and quests from from Naruto, Sasuke, Sakura, and Kakashi to unlock new locations and gain XP

Unlock the paths of Itachi, Gaara, Orochimaru, and Hinata by completing their tasks in either Fortnite Battle Royale or Fortnite Zero Build to unlock new Emoticons along with the opportunity to win the Akatsuki Wrap and the Manda Glider in the return of the Nindo Community Challenges
Check out additional details, including a look at some of the bundles that will be available, on the official Fortnite Blog.
For more Fortnite fun, be sure to check out Kara's article on some dream crossovers!