Naomi Watanabe Revealed as Sailor Moon Eternal's Zirconia
It was just a couple days ago that the Sailor Moon Eternal films tasked fans with guessing the voice behind Zirconia, and now Naomi Watanabe has been revealed for the role. The comedian—who was also recently cast as Krone in the live-action THE PROMISED NEVERLAND movie—responded, commenting, "I never dreamed that I could appear in my favorite series."
Watanabe went on to call Sailor Moon "the light of [her] life," adding, "even though my heart hurts [voicing Zirconia], I made sure Zirconia's feelings were felt in my acting, 'I'll defeat the Sailor Guardians!'"
Here's Watanabe dressed for the announcement: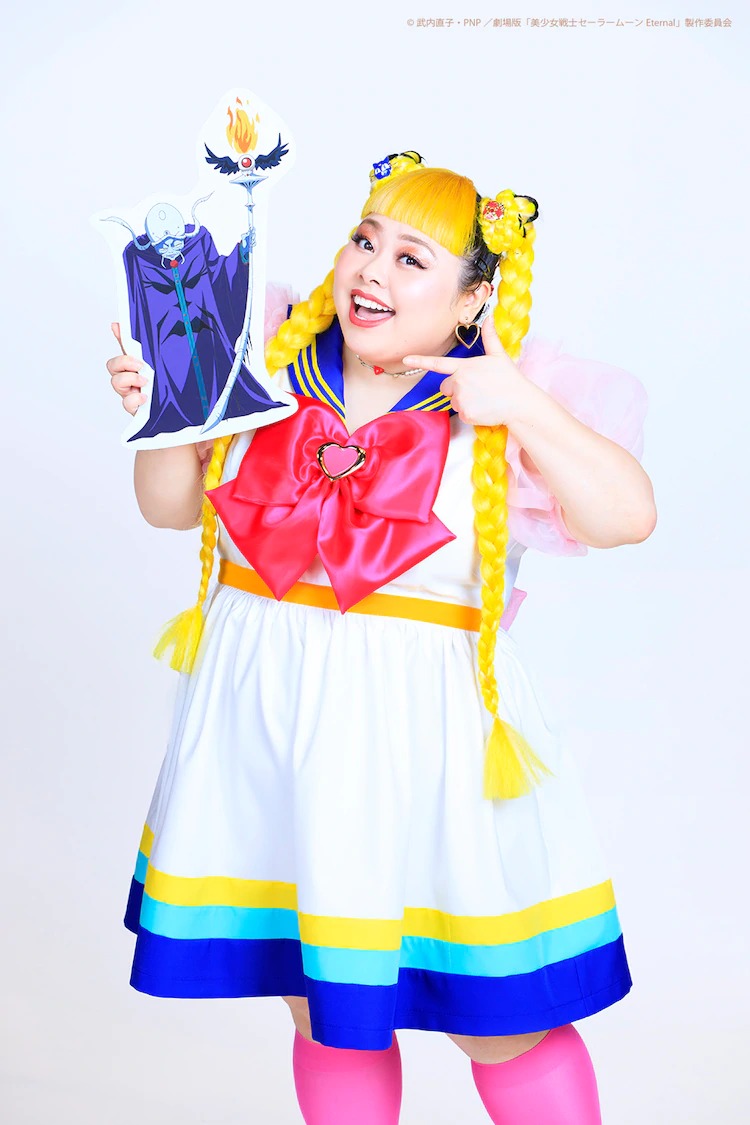 And here's that voice sample again:
The Sailor Moon Eternal films cover the Dead Moon arc from Naoko Takeuchi's original manga, effectively serving as the fourth arc of the Sailor Moon Crystal anime. Part two will follow the act of the first when it premieres in Japan on February 11, 2021. Prior to COVID-19 changes, the first part was scheduled to premiere in Japan on September 11, 2020, followed by the second at the end of the year.
Source: Comic Natalie via Crunchyroll