Mushoku Tensei: Jobless Reincarnation Spinoff Manga Comes to an End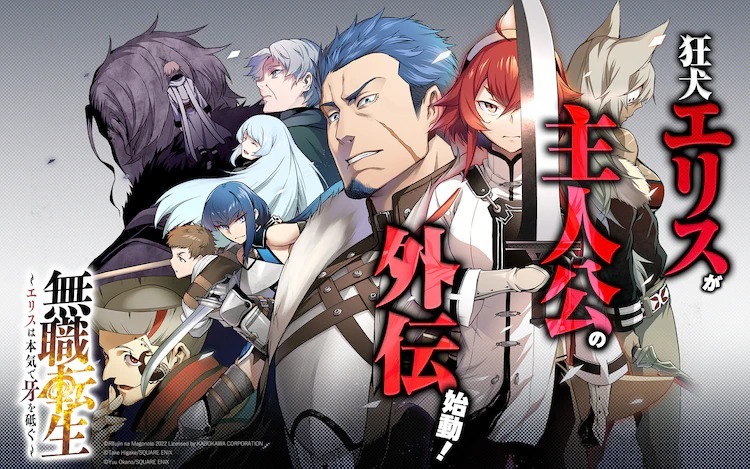 Mushoku Tensei ~Eris wa Honki de Kiba o Togu~ (~Eris Gets Serious About Sharpening Her Fangs~) is a manga spinoff of Rifujin na Magonote's Mushoku Tensei: Jobless Reincarnation light novel series, and it has officially ended. The final chapter was recently published on Square Enix's Gangan Online website, and the first collected volume will hit shelves on November 25 in Japan.
The Eris spinoff manga—featuring the work of Take Higake—first launched on March 15, 2022, following Eris during her travels. 
Seven Seas Entertainment publishes the original Mushoku Tensei: Jobless Reincarnation novels in English and describes them like so:
Kicked out by his family and wandering the streets, an unemployed 34-year-old shut-in thinks he's hit rock-bottom—just as he's hit and killed by a speeding truck! Awakening to find himself reborn as an infant in a world of swords and sorcery, but with the memories of his first life intact, Rudeus Greyrat is determined not to repeat his past mistakes. He's going to make the most of this reincarnation as he sets off on the adventure of a second lifetime!