Mushoku Tensei: Jobless Reincarnation Anime Dub Debuts on Funimation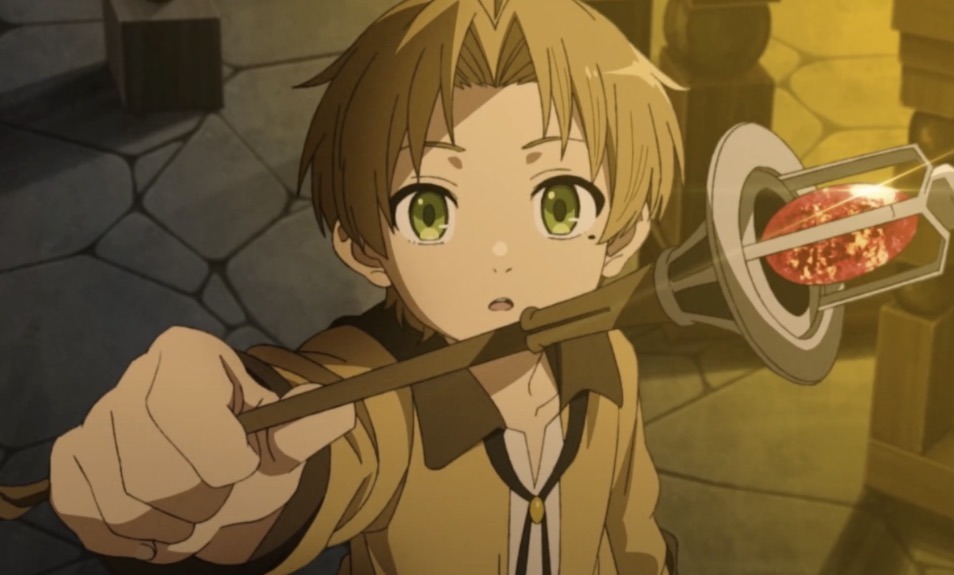 If you've been keen on watching the anime adaptation of Rifujin no Magonote's Mushoku Tensei: Jobless Reincarnation in English, the dub is officially live on Funimation. The dubbed version launched on Sunday, bringing with it the reveal of the main cast of voice talent.
Jeremy Inman is directing the dub, with Jeremy Woods as sound engineer and Madeleine Morris as ADR scriptwriter. Here's who's playing who so far:
Rudeus Greyrat – Madeleine Morris
Rudeus (Former Self) – Ben Phillips
Lilia – Dani Chambers
Paul Greyrat – Jared Smith
Roxy Migurdia – Michelle Rojas
Zenith Greyrat – Bryn Apprill
Here's a trailer:
Here's how Funimation describes the series:
The story follows a 34-year-old man who is killed after trying to save someone from getting hit by a car. He soon finds himself reincarnated in a magical world as Rudeus Greyrat, except that he gets his whole life reset, starting as a baby.
With all of his knowledge from his previous life, and a new heaping helping of magical ability, Rudeus quickly becomes a formidable warrior ready for adventure. Oh, and he's still a total pervert.
Source: Funimation