Momoiro Clover Z and KISS to Perform at Anime Expo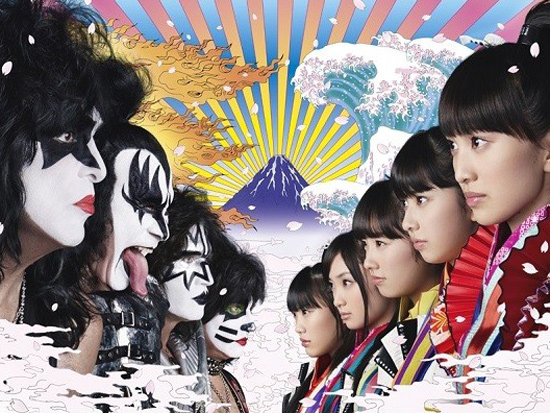 Some cool news for those attending this summer's Anime Expo: not only will idol group Momoiro Clover Z perform a concert at the event, but they're bringing along a couple hard-rocking friends.
Momoclo will be joined on stage by KISS members Gene Simmons and Paul Stanley, who collaborated with Momoclo this year on the single "Yume no Ukiyo ni Saitemina."
Momoiro Clover Z will perform July 2 at the Nokia Theatre, which is located next to the convention center and has hosted many Anime Expo concerts in the past, including vocaloid idol Hatsune Miku's American debut.
Aside from rocking out with KISS, Momoclo recently recorded the theme song for Dragon Ball Z: Resurrection 'F' and starred in the song's cosplay-tastic music video.
Source: ANN
---
Related Stories:

– Momoiro Clover Z / KISS Anime Music Video Arrives
– Momoiro Clover Z DBZ: Resurrection 'F' MV Trailer Released
– Momoiro Clover Z Wears Blackface, Sparks Controversy
– Group Behind New Sailor Moon Theme Joins Lady Gaga on Tour
– Momoiro Clover Z Keeping Busy