Miss Kobayashi's Dragon Maid S Drops Trailer for Unaired Episode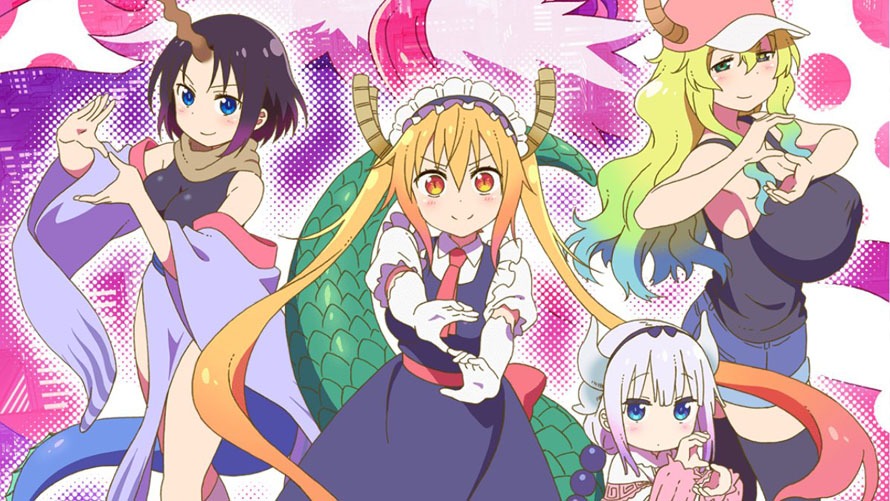 The "Volume S" Blu-ray Disc and DVD for Miss Kobayashi's Dragon Maid S will be released in Japan in January and will contain an unaired episode. The episode in question is called "Nippon no Omotenashi (Attend wa Dragon Desu)," which is translated as "Japanese Hospitality (My Attendant Is a Dragon)." A trailer has been released to tease us about the episode.
In addition to that, the home release will have 13 Miss Kobayashi's Dragon Maid S Short Animation Series (Mini Dora) anime shorts, an exclusive extra Mini Dora EX episode, plus three episodes of Mini Dora SP.
The second season of Miss Kobayashi's Dragon Maid debuted on July 7. The S attached to the title is for all the S-words in this statement: "Super Supreme Second life Starts." It's being directed by Tatsuya Ishihara of The Melancholy of Haruhi Suzumiya and Sound! Euphonium. Yasuhiro Takemoto directed the first season, but passed away as a result of the Kyoto Animation arson attack. To continue to honor his work and talent, he receives credit as series director.
The series scripts are being overseen by Yuka Yamada of Neo Angelique Abyss, who also worked on the first season. Other people reprising their roles are Miku Kadowaki, who does character designs, and Nobuaki Maruki, who is the chief animation director.
In America, Miss Kobayashi's Dragon Maid S can be watched on Crunchyroll, or the English dub can be streamed through Funimation. Seven Seas Entertainment has licensed the original manga series created by Coolkyoushinja. Coolkyoushinja premiered the manga back in 2013.
Funimation gave this description of the anime:
"Miss Kobayashi lives a normal life until she befriends a dragon named Tohru. The two end up living together and make a unique arrangement: Tohru serves as Kobayashi's very own live-in maid! In the human form of a cute girl, she starts working as a maid dragon. She takes care of usual things like cleaning the house and cooking, but doing typical human things can still be a challenge for a dragon!"
Source: ANN
____
Danica Davidson is the author of the bestselling Manga Art for Beginners with artist Melanie Westin, and its sequel, Manga Art for Intermediates, with professional Japanese mangaka Rena Saiya. Check out her other comics and books at www.danicadavidson.com.