Masamune-kun's Revenge Cast Announced
Masamune-kun's Revenge, the anime based on romanic comedy manga by Hazuki Takeoka, hits airwaves this January, and now the cast for the series' six main characters has been announced.
The principal characters and their respective voice actors are as follows:
Masamune Makabe – Natsuki Hanae (Taichi Yagami, Digimon Adventure tri.)
Aki Adagaki – Ayaka Ohashi (Uzuki Shimamura, Idolmaster Cinderella Girls)
Yoshino Koiwai – Inori Minase (Yuki Takeya, School-Live!)
Neko Fujinomiya – Suzuko Mimori (Umi Sonoda, Love Live!)
Tae Futaba – Azuka Tadokoro (Azusa Sasaki, Sound! Euphonium)
Kojuro Shuri – Saori Hayami (Shirayuki, Snow White with the Red Hair)
Masamune-kun's Revenge is the story of Masamune Makabe, a high school student who comes back for revenge on Aki Adagaki, the girl who bullied him in elementary school, by making her fall in love with him and then breaking her heart. What could go wrong?
The series will be animated at Silver Link and directed by Mirai Minato with scripts from Michiko Yokote and Kento Shimoyama. It premieres January 5.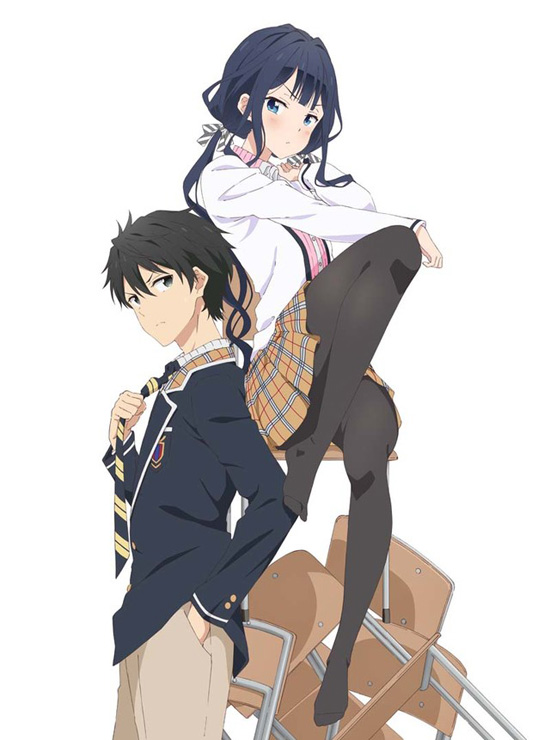 Source: Natalie