Masaaki Yuasa's INU-OH Weaves a Powerful Song on Blu-ray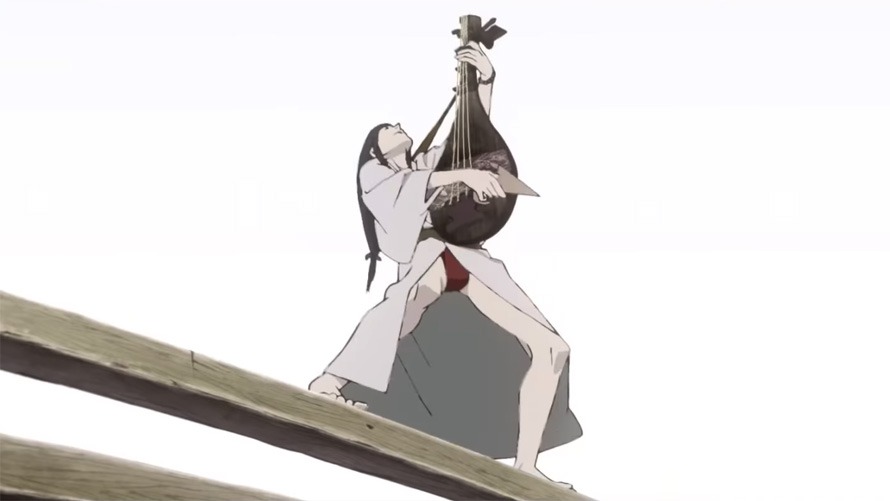 This week marked the arrival of Masaaki Yuasa's INU-OH anime film on Blu-ray, coming just after the feature missed the chance to compete in this year's Academy Awards. While it may not be up for an Oscar, INU-OH deserves all the praise it's gotten over the past year, from Science SARU's painstakingly detailed animation to the ever-increasing strength of its music and the powerful presence of musician Avu-chan. Since we already reviewed the film itself, let's take a closer look at what the Blu-ray from GKIDS and Shout! Factory has to offer.
It should be noted first and foremost that the film looks excellent. The transfer is sharp and perfectly captures the surreal imagery on display, and the sound quality is fitting for such a music-focused film. It's hard not to get lost in the world Yuasa and his staff created here, building off of timeless and distinctly Japanese source material and modernizing it while still keeping it firmly planted in the soil that made it special in the first place. Back it all up with character designs by renowned manga artist Taiyo Matsumoto (Tekkonkinkreet, Ping Pong, Sunny) and you have perhaps the quintessential standout anime film of the past year and some change.
Once you're done with the artistic explosion itself, there's plenty of supplemental material on the Blu-ray to explore between return trips. In addition to an insightful interview with director Masaaki Yuasa, the disc includes the US premiere Q&A, a featurette that showcases Yuasa drawing Inu-Oh and a scene breakdown in addition to the usual teasers and trailers. With a film as visually and sonically rich as this one, it's tough to ever say content like this is "enough," but all of it is perfect for diving into while still in the glow of the finale's unique spectacle. 
INU-OH is a film I could see getting an even more deluxe release down the line, perhaps in celebration of a future anniversary. For now, the GKIDS and Shout! Factory Blu-ray is a great way to own a fantastic film; one I'll definitely be revisiting on a regular basis in the years to come.
Specs:
Runtime: 127 minutes
Region: A
Audio: English, Japanese
Subtitles: English, English SDH, Spanish
Aspect Ratio: 1.78:1
Rating: PG-13
Release Date: January 24, 2023