Maquia, Kase-san Films Get U.S. Premiere at Anime Expo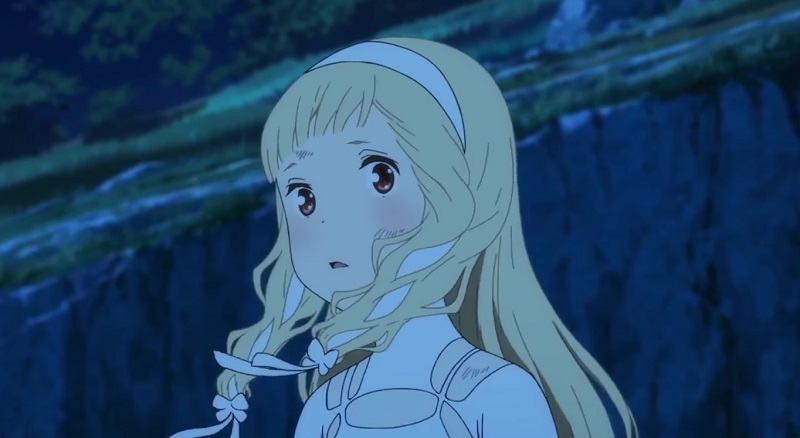 As if we needed another reason to make our way to Anime Expo next month: the con has now given us two.
The films Maquia: When the Promised Flower Blooms and Kase-san and Morning Glories with both get their U.S. premieres at the con, it was announced today.
Maquia: When the Promised Flower Blooms, the directorial debut of prolific screenwriter Mari Okada, is a fantasy about a woman who does not grow old, and her adopted human son.
Here's how it's described by Eleven Arts:
The people of Iorph live far away from the lands of men, weaving the happenings of each day into a fabric called Hibiol. They live for centuries while maintaining their youthful appearance. Maquia, an orphaned Iorph girl, lives her life in an oasis surrounded by friends, yet somehow feels "alone". But the tranquil lives of the Iorph are shattered in an instant when the Mezarte army invades their territory on a dragon fleet, seeking the blood that grants the Iorph long life. Maquia manages to escape, but loses her friends and her home in the chaos. She then encounters an orphaned baby who is "alone". Maquia raises this boy "Ariel", with the help of some new friends. But as the era changes, the bond between Maquia and Ariel changes too, amidst a backdrop of racial tensions between the Iorph and the Mezarte. This is a story of irreplaceable time, woven by two lonely people who can only find solace in each other.
The film will show at AX on Friday, July 6 at 6:30PM in Video 1. The premiere will be attended by Mari Okada and Kenji Horikawa.
It'll get a wide U.S. release July 20.
AX will also premiere Kase-san and Morning Glories, which is directed by Takuya Sato and based on the manga series of the same name.
Here's how AX describes the film:
"Please, let Kase-san like me…" Yamada is a shy high school student on the Greenery Committee. The beautiful track and field star, Kase-san, is a student in another class. They've never spoken to each other before, but one day, the morning glory blossoms planted by Yamada draw the two girls closer together…
The premiere will take place Sunday, July 8 in Live Programming 2 and be attended by Takuya Sato and Yusuke Terada.
Source: Anime Expo