MAPPA Looks to Improve Animator Working Conditions with New Office
Anime studios have been feeling the heat lately with criticism regarding payment and working conditions for animators, but MAPPA is hoping to address at least one of those issues with a new branch studio. In addition to using the new studio to work on the upcoming Chainsaw Man TV anime, MAPPA wants to make it more accommodating to animators with improved working spaces, a relaxing lounge, and easy access to nearby shops and train stations.
Chainsaw Man director Ryu Nakayama replied to a tweet about the new space, confirming that this is where the series will be produced. He commented on the office's beautiful interior and convenient location.
チェンソーマンはここで制作してます!駅やコンビニからも近くて内装も綺麗です。やる気のある若いデジタル作画の方々、興味ありましたら一緒に仕事しましょう!学生・新人・未経験者も準備でき次第今後積極的に声かけていこうと思ってますのでよろしければ是非。リンク内URLからより詳細見れます。 https://t.co/wEZqYdyZB0

— 中山竜/Ryu Nakayama (@r_nkym_) July 5, 2021
Here's a closer look at the animator workstations, which feature wooden work desks—with wood accents also adorning the lounge areas on the second and third floors—for a feeling of "relaxation."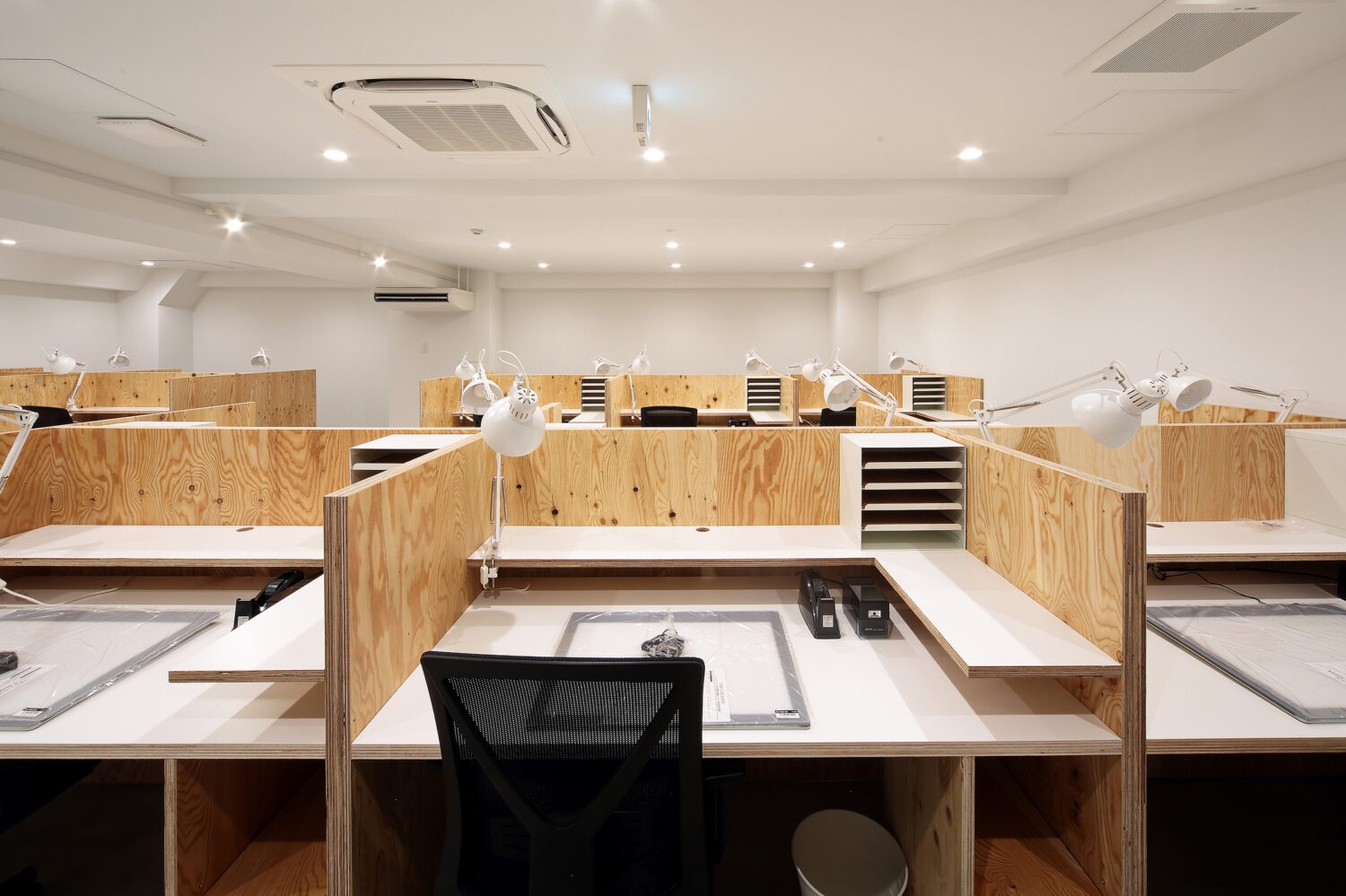 MAPPA is hoping to eventually consolidate all of their branches into an animator village of sorts, complete with elements of nature and shops for the public to check out. What do you think? Does this look like a relaxing space to animate, or does it look like a place you'd take a grueling exam in? They claim animators prefer no sunlight so they can concentrate… Okay! 
Via Crunchyroll