Man in Pokemon Outfit Jumps White House Fence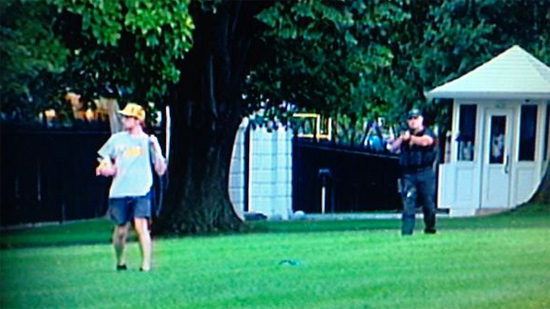 A bizarre bit of news hit the net a few days ago when a man decked out in Pikachu T-shirt and hat and carrying a stuffed Pikachu decided to jump the fence of the White House – on 9/11, no less.
He was promptly accosted by security, but his stunt led to a temporary lockdown. President Obama, attending a 9/11 memorial event, was not at the White House at the time.
The whole thing made for some laughs when it was initially reported, but now more details have been released that make the story more sobering.
The man who jumped the fence, 26-year-old Jeffrey Grossman, apparently suffers from mental illness and had sought but was denied treatment at a hospital not covered by his insurance. Asking why he couldn't be treated, he was told to "ask the president" and set off to Washington to do just that.
Grossman has not been charged in the incident.