Magical Girl Site Anime Shares a Creepy Visual
Kentaro Sato's Magical Girl Site is a horror manga spinoff of Sato's Magical Girl Apocalypse manga, and it's bringing its frights to a TV anime in spring 2018. An official website opened on Wednesday to show off a Sato-illustrated visual, which definitely does a good job of getting the creepy vibe across right out the gate.
It's worth visiting the website to see how the image appears…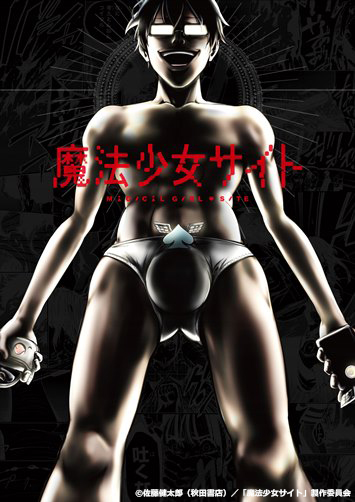 The series is being produced over at production doA, with Tadahito Matsubayashi (Tokyo Ghoul: Pinto) directing and Takayo Ikami (Beautiful Bones) writing.
Seven Seas Entertainment releases Sato's Magical Girl Apocalypse and Magical Girl Site manga in North America. Here's how they sum it up:
Asagiri Aya is a young girl who has fallen victim to bullies at her school. Looking for a way to escape her troubles, she looks to the internet for distraction, when a mysterious website called "Magical Girl Site" appears. Simply viewing the page is all it takes to hurtle Aya headlong into the deadly world of the Magical Girl Apocalypse. There, it's fight or die, against a seemingly endless array of savagely adorable, frilly-skirted killing machines, each armed with magical powers and an unquenchable thirst for blood and chaos.
Source: Comic Natalie via Anime News Network