Made in Abyss: Journey's Dawn Anime Film Scratches the Surface [Review]
The town of Orth wasn't always around. It was built slowly over time, shortly after humans discovered a massive hole located on a remote island. That hole is known as the Abyss, and even calling it a "hole" in passing is doing it a major disservice. This pit is so incredibly deep and complex that, try as they might, no one in Orth has ever managed to see what, if anything, lies at the bottom of it. Even if they made it all the way down there, they definitely never made it back alive, but the fear of the unknown won't keep plucky 12-year-old orphan Riko from gathering her gear and giving it her all.
Riko's journey in Made in Abyss—based on the manga by Akihito Tsukushi—isn't one she'll be able to handle on her own. It's also not something she decided to do on a daredevil whim. Despite the fact that she, along with other children her age, is known as a Red Whistle—the lowest level of aspiring Cave Raider—it's not her training that takes her down to the depths. The impetus for her potential one-way excursion is a letter from her long-lost mother, who never returned from her last trip into the Abyss. All it takes is a simple request for Riko to make her move and she's off in her mother's expert White Whistle footsteps.
Thankfully, Riko recently met a new friend in the form of a mysterious robot boy named Reg. It seems he came from the Abyss himself, so the two venture forth in the face of almost certain death. This serves as the setup for a story full of very real danger. Made in Abyss doesn't mess around, and the first half of the TV anime adaptation has been condensed into the first of two feature-length films, Made in Abyss: Journey's Dawn.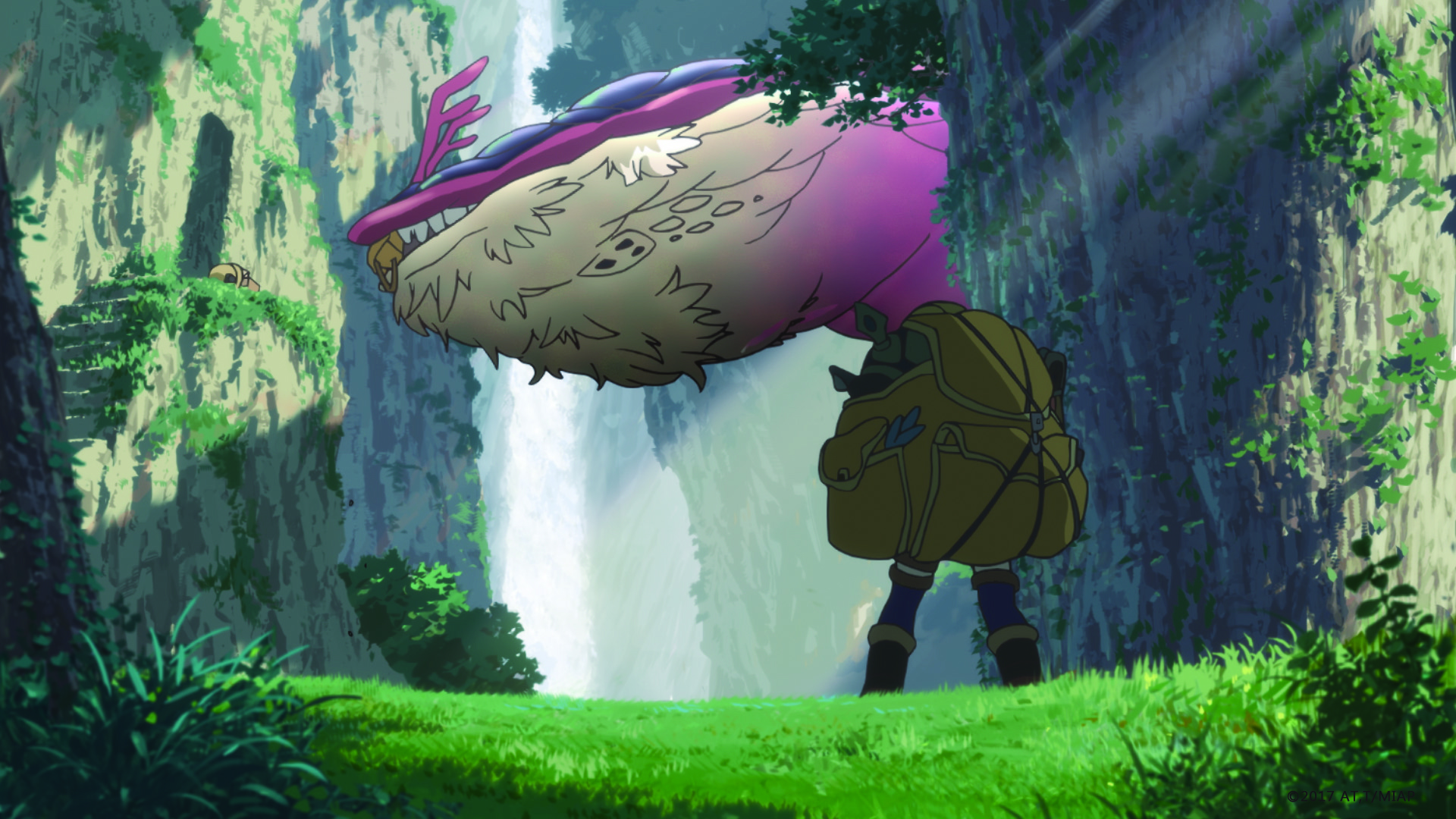 Those who have seen director Masayuki Kojima's take on the series, lovingly produced by anime studio Kinema Citrus, will know exactly what to expect in this first movie. There are some immediate differences, though, with new cuts interspersed to flesh out the narrative. The new opening, for instance, does a more thorough job of setting the stage for the audience, taking a few moments to expound upon the Abyss and the people of Orth who have taken it upon themselves to tackle it and seek out its tempting treasures.
Clocking in at just under two hours, Made in Abyss: Journey's Dawn does exactly what the title suggests. It introduces Riko and Reg, takes them out of their daily life at the orphanage, and thrusts them into a perilous situation for which they couldn't possibly be fully prepared. Riko mostly gets by through sheer determination and a little help from her somewhat shrouded past, and Reg's laser blasting, rope-like rocket arms prove invaluable when it comes to their descent and long-term survival. Even a couple years after the series' debut, the attention to detail in the environments and Kinema Citrus' top-notch animation wrap this all in a tight package that further enhances the thrills to be found in the deep.
With all that goes down in this first movie, it's still just scratching the surface of what Made in Abyss has to offer. Tsukushi's series gets dark, which is something Kojima and his staff aren't terribly afraid to explore. Journey's Dawn showcases a few moments that hint at the more torturous aspects of the story, but it could still end up blindsiding those unfamiliar with the source material. Despite the fact that you'll see a Cave Raider being eaten alive by a giant Corpse-Weeper—which ends up being a trick to lure Riko and Reg into view so the entire flock can swoop in for the kill—the true darkness of the series is what happens to its main characters.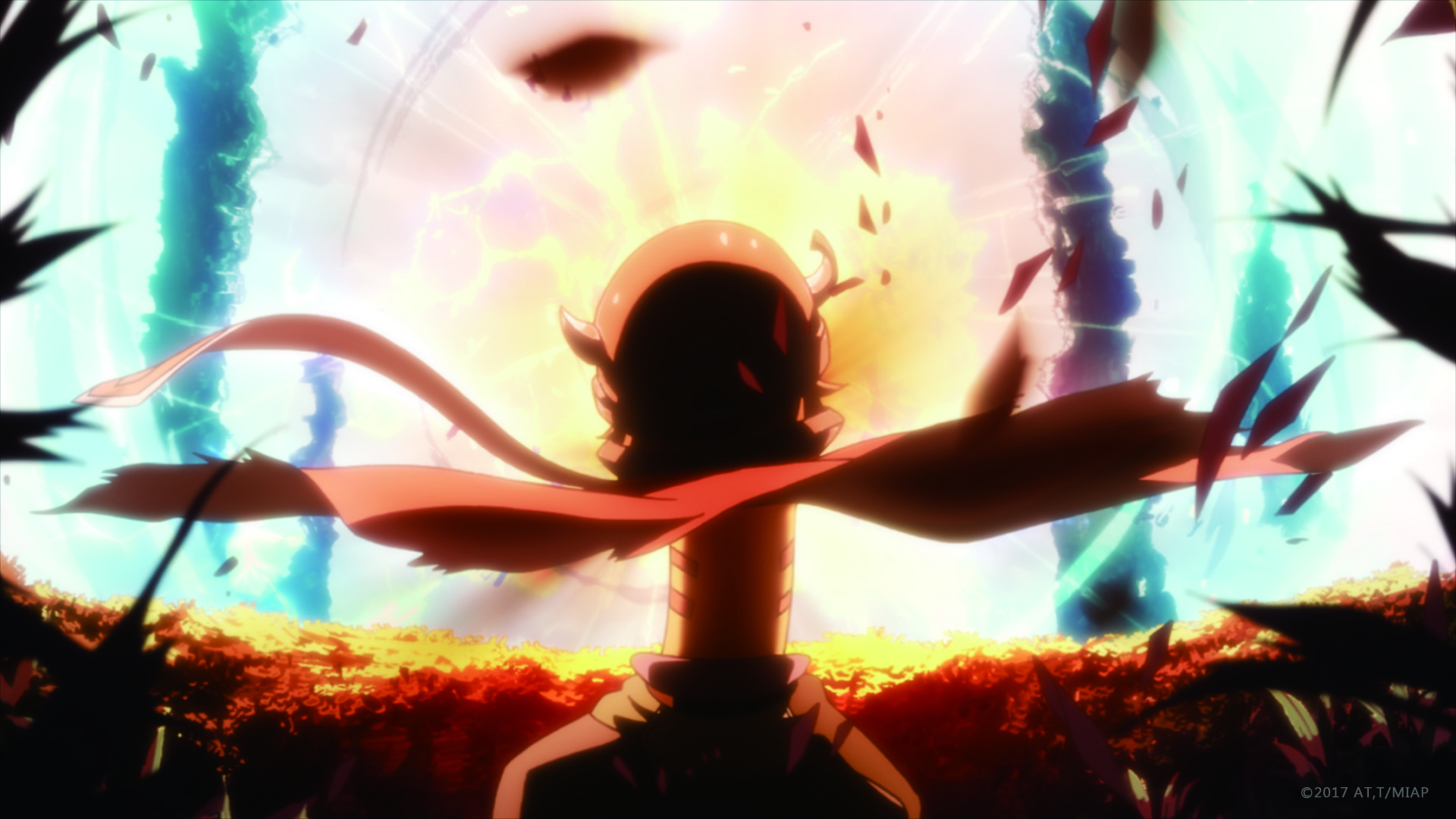 In other words, if some little kids end up waltzing into Made in Abyss: Journey's Dawn, I wouldn't recommend they make a return trip for the sequel. As for everyone else, this is definitely an adventure worth seeing on the big screen. The world of the Abyss is fascinating, as is its ever-expanding bestiary, but it's the stars of the show that act as the beating heart behind it all. I'm ready to see how they turn the second half of the TV series into a movie, and watching Journey's Dawn has me even more excited to see what's in store for the sequel that lies beyond these compilation projects.
Made in Abyss: Journey's Dawn premieres in Los Angeles on March 15, followed by a wider release on March 20 and 25. You can get tickets online and visit the main website for more details.