Love Dr. Stone? Stay Sharp with These Science Anime
Science is, of course, awesome. And so is Dr. Stone! As Senkuu rebuilds the Stone World from the ground up, it's fun to learn more about the things we taken for granted every day. But when he's not around (say, between seasons), our brains are itching for a little more science-y goodness.
Fortunately, anime has never been low on that sort of thing. Here are just a few science-y anime to keep the little grey cells ticking over when Dr. Stone isn't around.
Fullmetal Alchemist
If you love the problem-solving style of Dr. Stone, it might be a good time to revisit (or visit for the first time!) Fullmetal Alchemist. Whether you choose original flavor or extra-spicy Brotherhood, the show's focus on the science of alchemy is intriguing. You may not be learning real-world science (unless there's something you know that we don't), but the science and history of Amestris are so fleshed-out and complete, it feels like you might as well be.
Moyashimon: Tales of Agriculture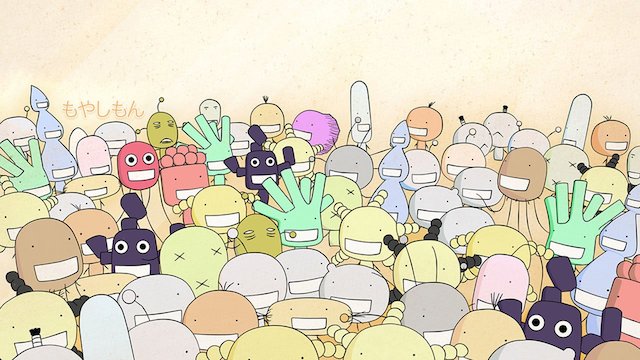 Dr. Stone's Senkuu definitely has microorganisms to worry about as he's building up his new life — but we imagine even he wouldn't think it's fun to see them everywhere, larger than life. But that's the superpower of Tadayasu Souemon Sawaki, protagonist of Moyashimon. He can see and speak to bacteria, mold, and other tiny things. It's a good thing for his family's sake brewery… and also for the audience, as we develop new understanding of these little friends (and how many of them are beneficial to us).
Cells at Work!
While Dr. Stone tends to stick to human-sized concerns, Cells at Work! is a fantastic voyage inside each of us. The manga and anime, both praised by educators, takes us inside the human body, personifying various cells and teaching us what they do through relatable job descriptions. Red Blood Cell dashes around with important packages, the helpful little Platelets repair injuries, and Neutrophil is on hand to kill off anything unfamiliar. Want more? There are tons of spinoffs, as well as special episodes and issues devoted to very specific health concerns.
There's plenty of science — weird and otherwise — to keep you occupied during a Dr. Stone void. What are some of your favorites?