Live-Action Patlabor Film Site Opens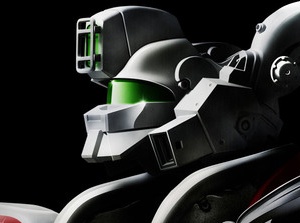 It's not such a bad time to be a Patlabor fan, is it? Not only did Maiden Japan announce the license of the Mobile Police Patlabor OVAs back in January, but they also recently added the entire 47-episode TV series, with plans to release it in July. If that's still not enough, though, a site has opened for a live-action Patlabor adaptation, which is currently scheduled to arrive in 2014.
Though it's been hinted at before, with Patlabor director Mamoru Oshii declining to comment at the time, Tohokushinsha Film Corporation officially revealed the project on the first day of the Tokyo International Anime Fair. Now that the cat's out of the bag, an official website is open.
The live-action Patlabor project is being co-produced by Omnibus Japan, an audio and CG studio that also worked on graphics for the Ghost in the Shell and Evangelion films. As for this particular film's visuals, we'll have to wait for something more than the teaser graphic above.
UPDATE 6/19/14: We have since published full reviews of The Next Generation: Patlabor Episode 1 as well as Episodes 2 and 3.