Light novel Beatless serialized online
The modern American otaku has it pretty good. You've got access to more translated anime than you can shake a stick at (with a decent amount of it being simulcast), lots of manga being released both in traditional dead-tree form and on e-readers, and plenty of video games, smartphone apps, and whatever else you can imagine.
But there's one last bastion of otakudom that English-speaking fans haven't had a whole lot of access to: the light novel.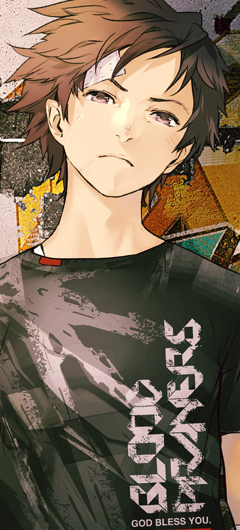 Light novels, short Japanese novels mostly aimed at a young adult demographic, are often the inspiration for anime series, and hardcore fans inevitably want to read the original source material. But the obvious problem with translating LNs, as opposed to anime or manga, is the pure amount of text involved.
So we take off our hats to Tokyo Otaku Mode, who began this month serializing a popular light novel from a few years back, Beatless, in English – and offering it up for free on their website.
The novel, which was originally serialized in Newtype, is the work of writer Satoshi Hase. It's set 100 years in the future, when "society is mostly operated by humanoid robots called hIE." It's illustrated by Redjuice, best known for the character designs of Guilty Crown.
So far there's one "phase" (a few pages) available on the site, with more to come. The project is set to finish in May of next year.
Well, what're you waiting for? Get reading!
Source: Anime Anime