Life-Size Rent-a-Girlfriend Chizuru Figure Now Available for Date Photos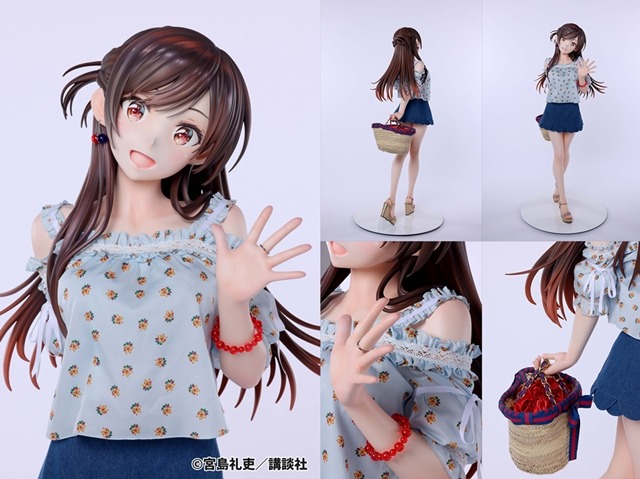 If you've ever wanted to go on a date with the most popular character from Rent-a-Girlfriend, an opportunity has arrived. Chizuru Mizuhara topped a character popularity poll that was held to mark the milestone of Reiji Miyajima's manga hitting 200 chapters, and the life-size figure that was produced as a result is officially done with production. 
Thanks to a campaign in this year's 30th and 31st issues of Weekly Shonen Magazine, one lucky winner will get a chance to take date photos with the figure, complete with the full cooperation of the Asakusa Hanayashiki amusement park that was featured in the manga. The park will be reserved just for the winner during the photo session, so whoever nets the prize will be able to enjoy some time with Chizuru and photographic evidence of said date. 
Here's a closer look at the figure: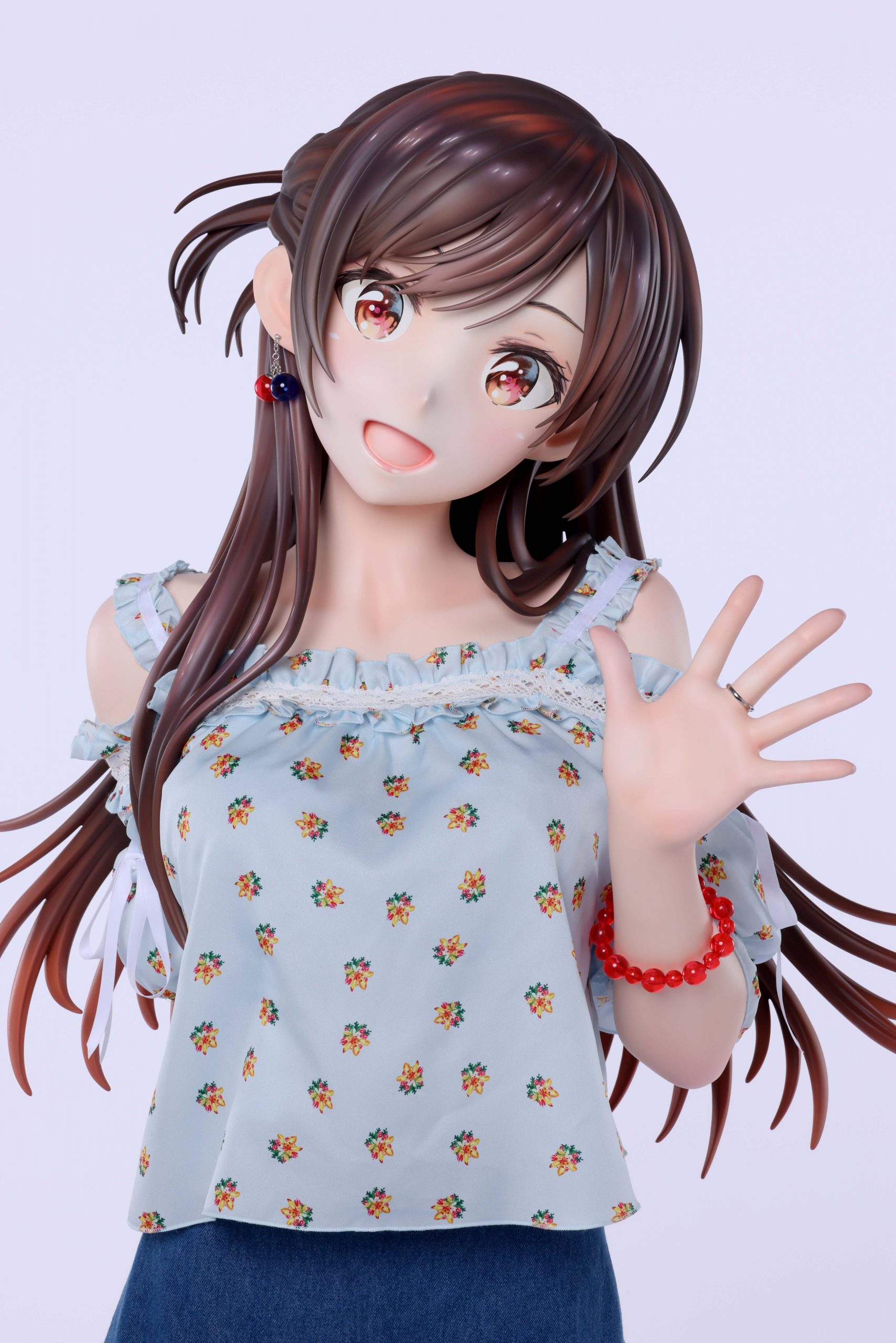 And here's what Kodansha's press release had to say about it:
"This life-size figure is 162.5 cm tall. With beautiful long hair, white skin, long legs, and outstanding style, 'a super beautiful girl that everyone will look back on' has been fully recreated! And unlike regular figures, this 'Life-Size Chizuru Mizuhara' wears real clothes! The clothes are custom-made to match Mizuhara's out-of-this-world shape."
The second season of the Rent-a-Girlfriend anime adaptation is about to kick off in July, and it will stream on Crunchyroll as it airs in Japan. Here's the official synopsis:
Here's how Crunchyroll describes Rent-a-Girlfriend season 2:
A hopeless college student, Kinoshita Kazuya, meets a graceful rental girlfriend, Mizuhara Chizuru, and ends up introducing her as his girlfriend to his family and friends. Time goes on with Kazuya unable to tell the truth, as he's surrounded by devilish ex-girlfriend Nanami Mami, who keeps coming back to tempt him for some reason, hyper-aggressive provisional girlfriend Sarashina Ruka, who doesn't know how to take no for an answer, and super shy but diligent and hardworking younger rental girlfriend, Sakurasawa Sumi… beautiful girlfriends of all types! The pub, the beach, hot springs, Christmas, and New Year's… Having gone through these challenging events, Kazuya's feelings for Chizuru keep growing stronger. But she reveals a shocking truth that threatens to shake their "relationship" to the very core!
Via Crunchyroll News