Estab-Life: Revengers' Road Drops Flashy Teaser Trailer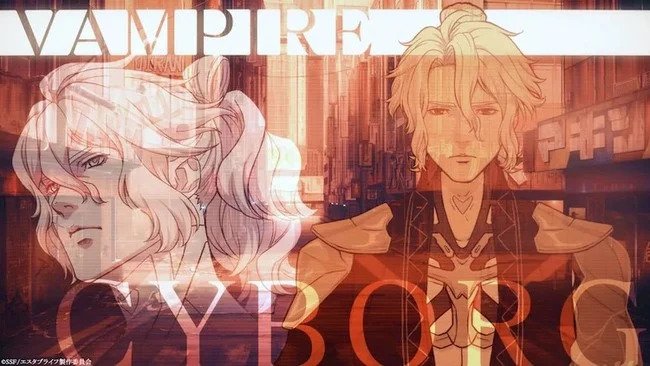 The Estab-Life: Great Escape original anime project is part of a bigger franchise from Goro Taniguchi that will include the movie Estab-Life: Revengers' Road. A teaser trailer (only 15 seconds!) has been released for the film, along with the news that it will debut in 2023. A more specific date has not yet been revealed. During those 15 seconds, the trailer concentrates on the protagonist, Kisaragi.
The movie is written and directed by Goro Taniguchi, based on his original concept. Its animation is being produced by Polygon Pictures, and SSF receives credit for the story.
This announcement was timed close to the end of the TV anime, which will air its last episode tomorrow, June 23. The TV anime debuted on March 1, and Crunchyroll is streaming it both subbed and dubbed for audiences who live outside of Asia.
The franchise, or project, is set to consist of the TV anime (which has the theme "escape"), the upcoming anime film (which has the theme "variant"), and a smartphone game (which has the theme "records"). The smartphone game will be called Estab-Life: Unity Memories, and is currently being developed by Square Enix. Taniguchi is involved by doing creative supervision of the game.
Taniguchi, along with coming up with the original concept, did creative supervision on Estab-Life: Great Escape. Polygon Pictures is also involved in the TV anime, and it's directed by Hiroyuki Hashimoto of Is the order a rabbit?, with Shoji Gatoh of Full Metal Panic! tasked with writing the scripts as well as supervising them. In the original Japanese dub of the TV series, Tomomi Mineuchi plays Equa, Rie Takahashi plays Feles, Maria Naganawa plays Martes, Sho Hayami plays Alga, and Shinichiro Miki plays Ulula.
Have you checked out the anime, and are you interested in the upcoming movie?
Source: Anime News Network
____
Danica Davidson is the author of the bestselling Manga Art for Beginners with artist Melanie Westin, plus its sequel, Manga Art for Everyone, and the first-of-its-kind manga chalk book Chalk Art Manga, both illustrated by professional Japanese mangaka Rena Saiya. Check out her other comics and books at www.danicadavidson.com.