Life-Size Naruto Figure Can Be Yours for 2.4 Million Yen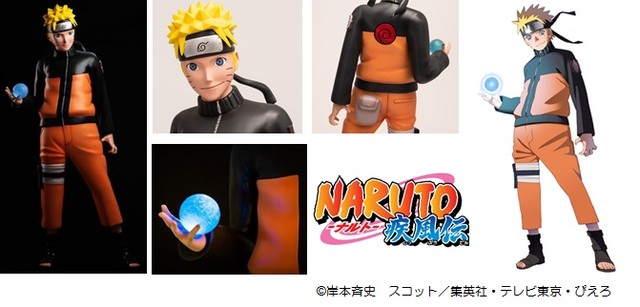 The accompanying images above may be small, but the figure is anything but. Fans of Naruto will soon have the opportunity to show just how much they love the Hokage-to-be thanks to a life-size figure of Naruto Uzumaki, and it'll only cost you 2.4 million yen, which adds up to a little over $22,000.
What, too rich for your blood? C'mon, it even comes with his Rasengan at the ready! Most of us will just have to marvel from afar at this 166cm figure, which is based on an illustration by Naruto character designer Tetsuya Nishio.
The life-size Naruto is being sold out of Shanghai, with sales set to run from June 8—coinciding with the start of this year's Shanghai Wonder Fest—to July 31. Reservations will then be honored in order beginning this October.
So, how much do you love Naruto?
Via Comic Natalie