Legendary J-pop Group SMAP To Disband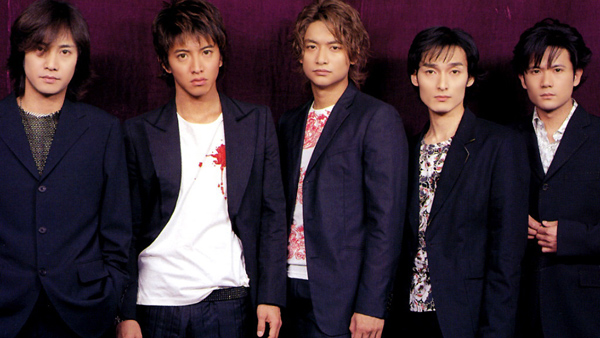 SMAP, one of Japan's best-known and best-selling boy bands, are calling it quits.
The group, which debuted in 1991 and have become a staple of Japanese pop charts, not to mention TV, radio and advertising, have announced they will officially disband December 31, coinciding with the yearly New Year's music special Kohaku Uta Gassen.
Back in January, rumors the group were looking to split up emerged but were quickly quashed in a press conference during which all five of the members somberly apologized for causing their fans to worry.
But many suspected that incident was the beginning of the end for the group.
The five members of SMAP, including Takuya Kimura (Howl's Moving Castle, Space Battleship Yamato) will remain with their talent agency, Johnny & Associates, and pursue solo careers.
Aside from Kimura's work in anime voice acting and appearances in live-action anime adaptations, SMAP might best be known to anime fans for their themes for the series Hime-chan's Ribbon and Akazukin Cha Cha.
Fun (?) fact: notice of SMAP's breakup was sent to news agencies via fax, because Japan.
Source: Hiroko Tabuchi