Legend of the Galactic Heroes [Review]
Anime's greatest sci-fi epic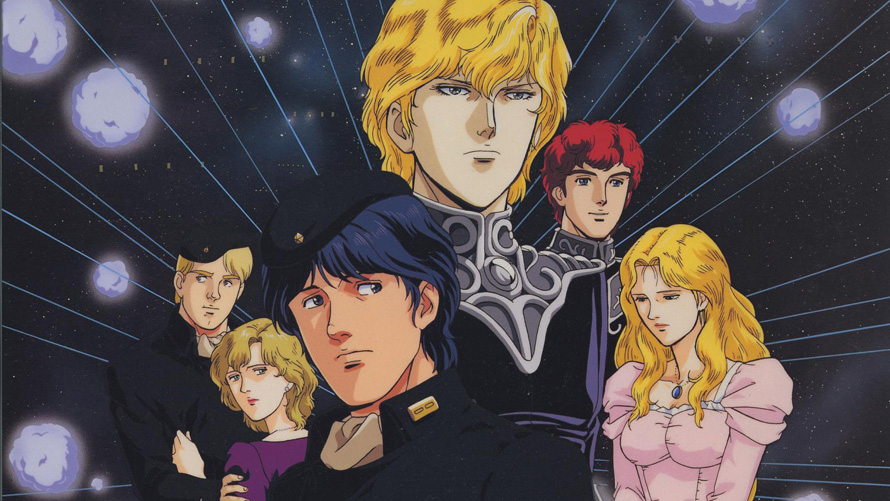 It took literally half my life, but I can finally truthfully say it: "Legend of the Galactic Heroes is available to watch legally in English."
The anime adaptation of Yoshiki Tanaka's hard sci-fi novels from the 1980s—currently being released in English courtesy of Viz Media's Haikasoru imprint—will always be of extremely narrow interest among anime fans. The number of characters—nearly all male—and locations is so colossal that they're captioned when they appear so you can keep track of who's who because nearly everybody's in military uniform. Most episodes consist almost entirely of complex dialogue regarding politics, military tactics, philosophy, and other weighty topics. The music is all classical, and the narrator's emotional detachment is as though he's literally reading from galactic history as each page turns. The battle sequences, grand in scale though they may be, are similarly dry; a calling card of its legendary director, the dearly departed Noboru Ishiguro (Space Battleship Yamato, Megazone 23,
Super Dimension Fortress Macross).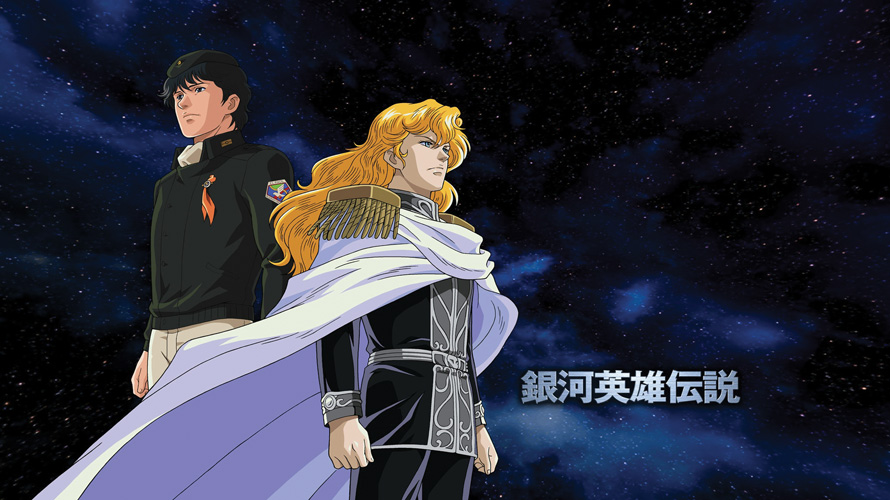 It's also a hefty time commitment, as two films and 110 episodes comprise the main story plus 52 episodes of side stories. Unlike your typical Shonen Jump mega-hits of comparable length, one can't multi-task when watching Legend of the Galactic Heroes. It requires your full, undivided, undistracted attention; anything less and you'll probably miss out on key details. Such a commitment was too monumental to justify an American release in past eras where physical media dominated, but Sentai Filmworks has figured it out for this high-speed digital age. Until the box sets start coming out, the exclusive destination for LotGH in English is its newly launched anime streaming service HIDIVE, where every week three new episodes are added. I assure you, that's plenty: binge watching might burn you out. At that rate, the main 110 episodes should all be up by February of 2018.
So much happens and changes, but here's where matters start: for roughly 150 years, the autocratic Galactic Empire has waged war with the democratic Free Planets Alliance, with both societies having structured much of themselves around this fact. There's undeniably a Star Wars influence—the Empire's Iserlohn Fortress is clearly evocative of the Death Star—but the morality is anything but clean cut as the Alliance is itself laden with corrupt politicians serving shadowy interests as they hawk military actions and curtail civil rights in the name of patriotism. Meanwhile, a tiny group known as the Fezzan will gladly accommodate the financial and arms dealing needs of both the Empire and Alliance in service of their own agenda. But the emergence of two military geniuses will shake things up more than anyone would anticipate. The charismatic, young, and highly ambitious Reinhard von Lohengramm is favored by the Kaiser, much to the chagrin of the seated nobility. By contrast, the unkempt slacker Yang Wenli only joined the Alliance military to pay for his college tuition, but his keen knowledge of history makes him an miraculous magician at tactics and strategy.
Legend of the Galactic Heroes undeniably holds a place on my list of greatest anime of all time, but it can be hard to get into. The first two episodes are just a battle without much context, as are the direct prequel films, which assume you know what's what. You must watch at least 3-7 episodes before you get the backstories anime typically offers up front. Mind you, LotGH features massive changes to the status quo that occur much sooner than you'd think, perhaps, and anybody can die regardless of their perceived narrative importance.
With HiDive, the biggest roadblock preventing people from experiencing Legend of the Galactic Heroes is gone. These days, modern hit anime can feature extensive dialogue and have huge casts of largely male characters who can and do die at any moment. Perhaps LotGH was ahead of its time and will resonate with modern otaku, despite its visuals? A modernized remake is due to begin shortly, but it remains to be seen how it'll measure up without Noboru Ishiguro's presence.
Studio/company: HIDIVE
available: Now
rating: TV-14