Last Gasp Licenses Prose, Manga Memoirs by Barefoot Gen Creator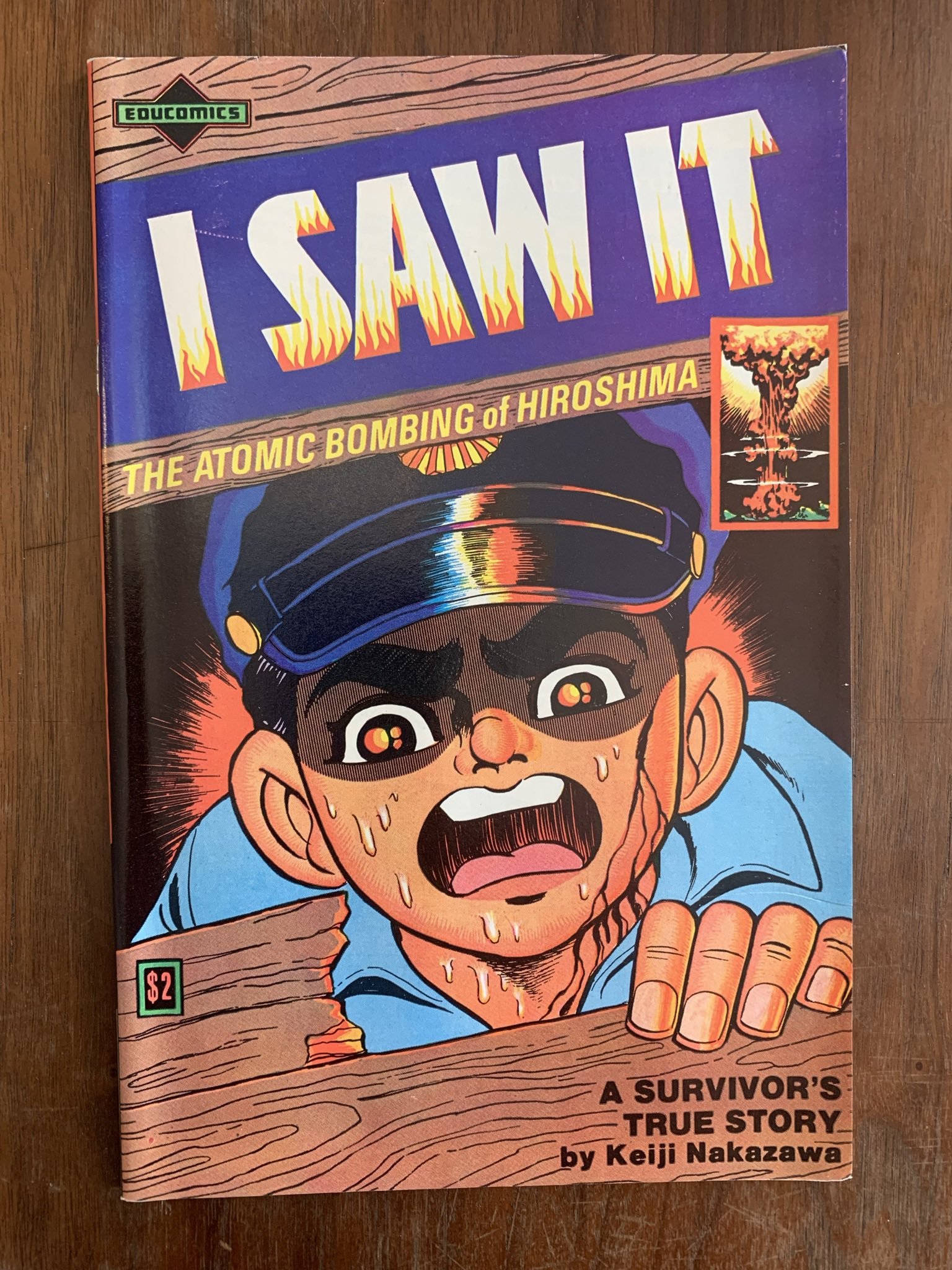 Keiji Nakazawa survived the atomic bombing of Hiroshima, and this experienced forever colored his work. He's most famous for the manga series Barefoot Gen, a fictionalized story borrowing from what happened to him. And now Last Gasp Publishing has revealed on Twitter that it's licensed Nakazawa's prose memoir and his I Saw It manga.
As opposed to the fictionalized Barefoot Gen manga, his prose memoir (titled Hadashi no Gen wa Pikadon o Wasurenai in Japanese) will tell exactly what happened to him. Last Gasp explained, "The English translation of the title is tentatively 'Barefoot Gen Can't Forget'."
The I Saw It manga (Ore wa Mita in the original Japanese) will also tell what really happened to him, but instead of being in prose, it's in manga form. When someone on Twitter asked in response to the announcement, "Will 'I Saw It' be colored like the English '82 edition?" Last Gasp answered, "Probably in color, yes."
The books will be published next year, though dates and months have not yet been shared.
Last Gasp is also the publisher behind Barefoot Gen. The publisher shares this statement made by Nakazawa about his experiences:
"The atomic bomb exploded 600 meters above my hometown of Hiroshima on August 6, 1945 at 8:15 a.m. I was a little over one kilometer away from the epicenter, standing at the back gate of Kanazaki Primary School, when I was hit by a terrible blast of wind and searing heat.
I was six years old. I owe my life to the school's concrete wall. If I hadn't been standing in its shadow, I would have been burned to death instantly by the 5,000-degree heat flash.
Instead, I found myself in a living hell, the details of which remain etched in my brain as if it happened yesterday."
Source: ANN
____
Danica Davidson is the author of the bestselling Manga Art for Beginners with artist Melanie Westin, and its sequel, Manga Art for Intermediates, with professional Japanese mangaka Rena Saiya. Check out her other comics and books at www.danicadavidson.com.