Kuma Kuma Kuma Bear Anime Lands Trailer, Visual, Cast and Crew Deets
Bear bear bear bear.
That's the English translation of Kuma Kuma Kuma Bear, an upcoming anime series we already love based on its title alone.
It's about a 15-year-old girl named Yuna who's deep into a virtual reality MMO. She is awarded, for her long hours of play, a rare (but embarrassing) bear outfit and transported to a new world for some bear-y adventures.
We learned of the existence of this show a few months ago. Now we've got a trailer, cast and crew details, a key visual and all that jazz. Let's bear down and check it out.
The humans bringing KKKB to life are:
Director: Yuu Nobuta (High School Fleet)
Series Composition: Takashi Aoshima (Didn't I Say to Make My Abilities Average in the Next Life?!)
Character Design: Yuki Nakano (A Destructive God Sits Next to Me)
Studio: EMT² (Love Tyrant)
Yuna will be played by Maki Kawase, and Fina will be played by Azumi Waki.
The light novel series, by Kumano with illustrations by 029, has been running since 2014. There are currently 14 volumes of the thing, meaning there's plenty of content to adapt — and ostensibly, plenty of bears to meet along the way.
We can bear-ly wait for this one!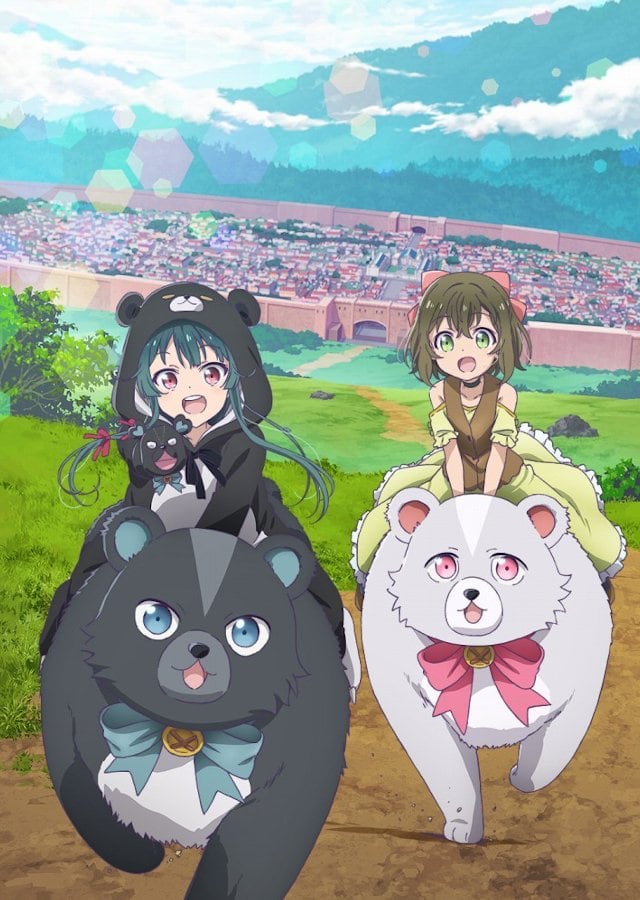 Source: Moetron