KONOSUBA's Megumin Spinoff Shows Off First Teaser Trailer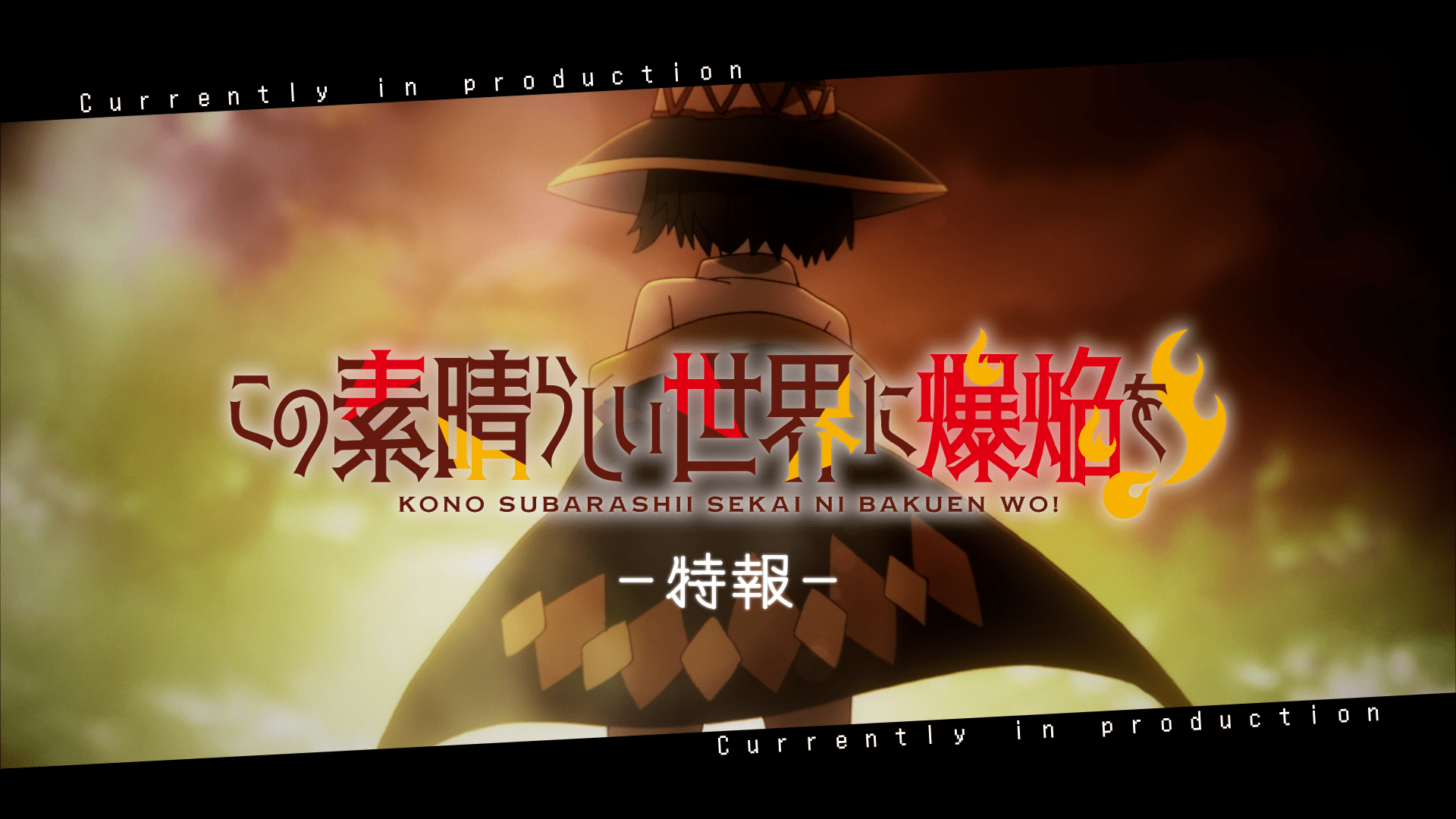 Back in May, the third season of KONOSUBA was announced along with an anime adapting the spinoff centering on the ever-explosive Megumin. The adaptation of Natsume Akatsuki and Masahito Watari's KONOSUBA: An Explosion on This Wonderful World! light novels is currently just listed as being in production—with Yujiro Abe (Kaguya-sama: Love is War episode director) directing at studio Drive—and now the first teaser trailer has arrived.
Other previously announced staff members include main series director Takaomi Kanasaki, series composition writer Makoto Uezu and character designer Koichi Kikuta.
Yen Press publishes the original spinoff novels and describes them:
My name is…
One year before a certain useless goddess and NEET extraordinaire hit the scene, Megumin, the "Greatest Genius of the Crimson Magic Clan," is hard at work. Ever since a life-changing encounter in her youth, the young wizard has dedicated her every waking moment to the pursuit of the ultimate offensive magic, Explosion! (Well…every moment not spent hustling food from her self-proclaimed rival.) And while the big sister's away, the little one will play. On a routine trip into the woods, Megumin's little sister, Komekko, finds a strange black kitten. Little does she know that this cat plays a key role in unsealing a Dark God's tomb…
Via Crunchyroll News