Kochikame Manga Ends After 40 Years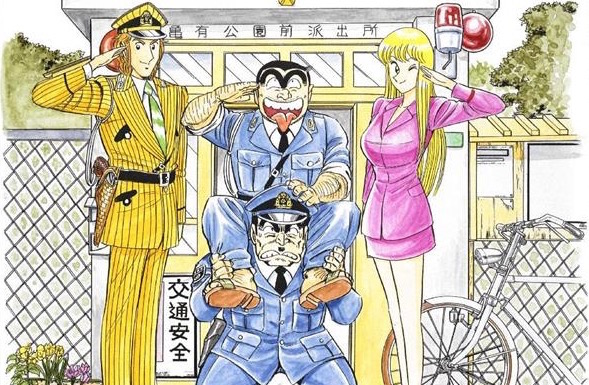 It's hard to believe, but one of the mainstays of Shonen Jump is finally coming to an end. After 40 years of serialization, Osamu Akimoto is preparing to bring his Kochira Katsushika-ku Kamearikouen-mae Hashutsujo police comedy, more succinctly known as Kochikame, to its conclusion on September 17. The 200th and final volume of the series will hit shelves in Japan on the same day.
Kochikame has been running since 1976, and while it isn't the longest-running manga overall, it holds that title proudly in the pages of Jump. Over the years it inspired an anime adaptation, anime specials, live-action films, a live-action drama, and multiple stage plays.
The title of the actual longest-running active manga goes to Takao Saito's Golgo 13, which has been staring coldly through its sniper scope for over 45 years. That series is also nearing its conclusion, so Saito himself took a moment to reflect on Kochikame's ending.
Here's what he had to say:
I have to say good work. When serializing something that long, you can't really end it because it's not really yours anymore. Kochikame was the face of the magazine, so it must have been a tough decision. It's a lonely, envious, and strange feeling.
For the time being, Golgo 13 is still going at 181 volumes and counting.
Source: Sankei News, Japan Times via Anime News Network