Kingdom Manga Hits 100 Million Copies in Circulation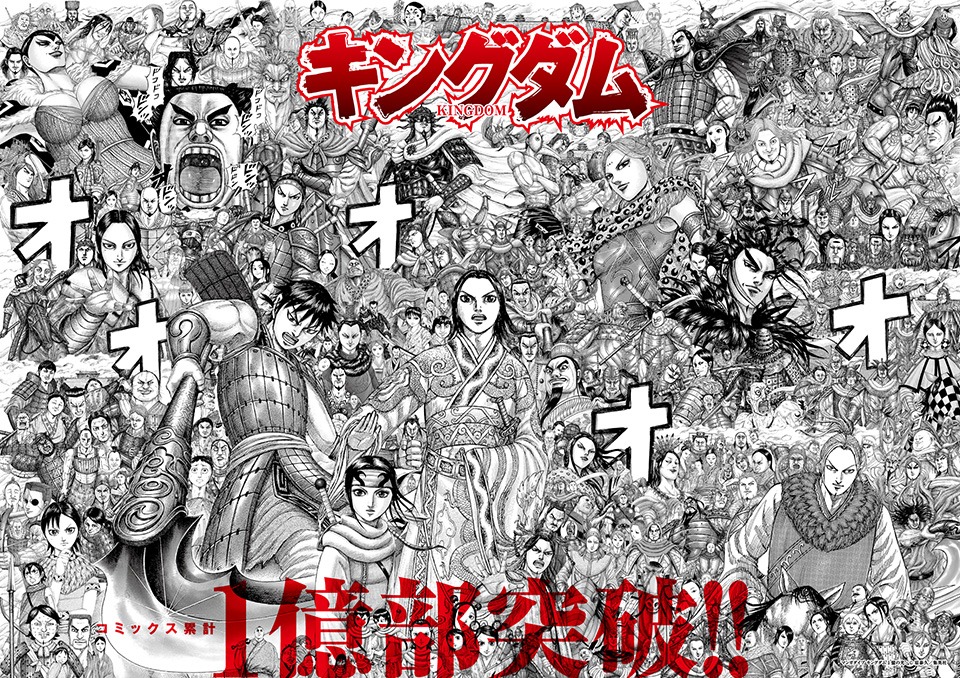 Now that's a lot of Kingdom. Yasuhisa Hara's Kingdom, the epic manga about China's Warring States period, now has over 100 million copies in circulation.
The manga celebrated the news with a new illustration by Hara as well as a commemorative video.
Kingdom launched in 2006, and there are currently 70 volumes — as well as multiple seasons of anime and a blockbuster feature film series.
Here's how Funimation describes the first film:
Orphaned by war, Xin and Piao dream of changing their fate and becoming the world's greatest generals. After Piao sacrifices himself to protect the future emperor, Xin's path to greatness is set in motion.
Source: ANN