Kengan Ashura Anime to Premiere at Anime Expo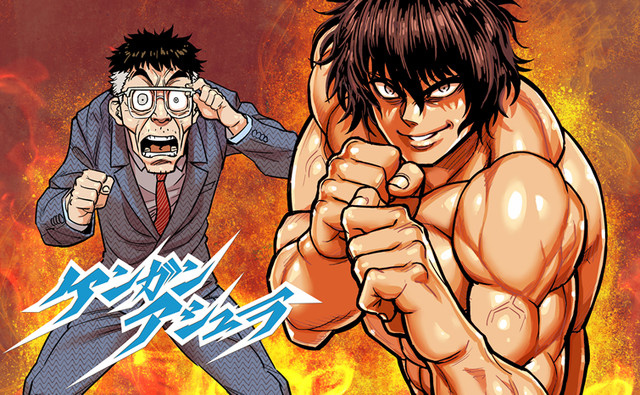 Popular fighting manga Kengan Ashura is getting an anime adaptation next year, but attendees at next month's Anime Expo have a chance to get an early look.
AX will host the world premiere of the anime July 7, with multiple members of the staff in attendance, no less.
Guests set to attend are director Seiji Kishi (Danganronpa), producer Yuji Higa, writer Makoto Uezu (Akame ga Kill!) and composer Yasuharu Takanashi (Fairy Tail).
The Kengan Ashura manga, written by Yabako Sandrovich and illustrated by Daromeon, has been serialized on website Ura Sunday and on smartphone application Manga One since 2012. There are currently 23 volumes of the manga available in print.
Here's how Anime Expo describes the story:
Fifty-six-year-old Kazuo Yamashita was an ordinary salaryman who was one day suddenly summoned by the chairman of his company.
What he saw was not the chairman, but the dark side of the Japanese economy.
Representing the company, hired gladiators to fight for rights between corporate businesses in violent battles called the "Kengan Matches!"
Kazuo is assigned to a mysterious Kengan fighter, Ohma Tokita. They both join the "Kengan Zetsumei Tournament" in order to win the seat as the chairman of the Kengan Organization and decide Japan's best business and fighter.
What will become the fate of Kazuo and Ohma?
Source: ANN