Kaguya-sama: Love is War Manga Celebrates Ending with Enako Photoshoot
Top Japanese cosplayer Enako is at it again, this time dressing up as the title character from Asa Akasaka's Kaguya-sama: Love is War manga. As promised, the series released its final chapter today, so Enako donned some appropriate cosplay to mark the occasion. 
The full Enako x Kaguya-sama photoshoot is included in a special 12-page booklet that came along with the new Weekly Young Jump magazine issue, also featuring an interview between Enako and Kaguya-sama author Asa Akasaka. 
Check out a sample of Enako's Kaguya cosplay: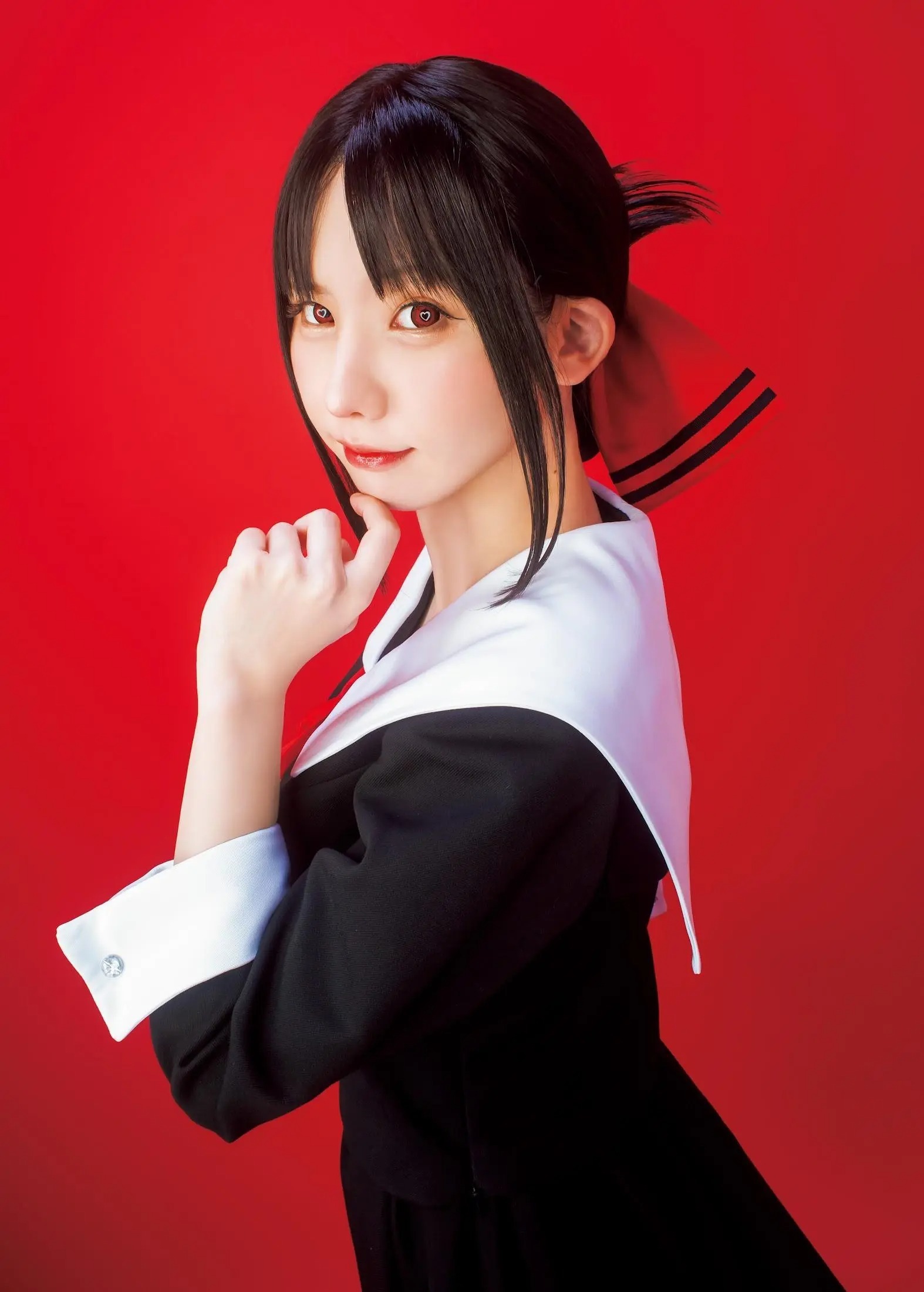 Kaguya isn't the only character from the series Enako dressed up as for the photoshoot. You can see teases of a few more in the video below.
The third season of the TV anime concluded on June 24, and there's an anime film on the way. All of the KAGUYA-SAMA anime is available to stream on Crunchyroll. Here's the official synopsis:
From a good family? Check! A good personality? Check! Shuchiin Academy is where all these elite students with bright futures flock to. As the two leaders of the student council, Kaguya Shinomiya and Miyuki Shirogane have supposedly fallen in love… But after almost half a year, nothing has happened!? They both have too much pride and can't be honest. Things have gotten troublesome, and they are now caught in a war of "How to get the other to confess their love first." This is a whole new romantic comedy, following an outbreak of cunning warfare between two elite students in love.
Via Crunchyroll News