JUJUTSU KAISEN Turns Pui Pui Molcar April Fools' Joke into Real Collab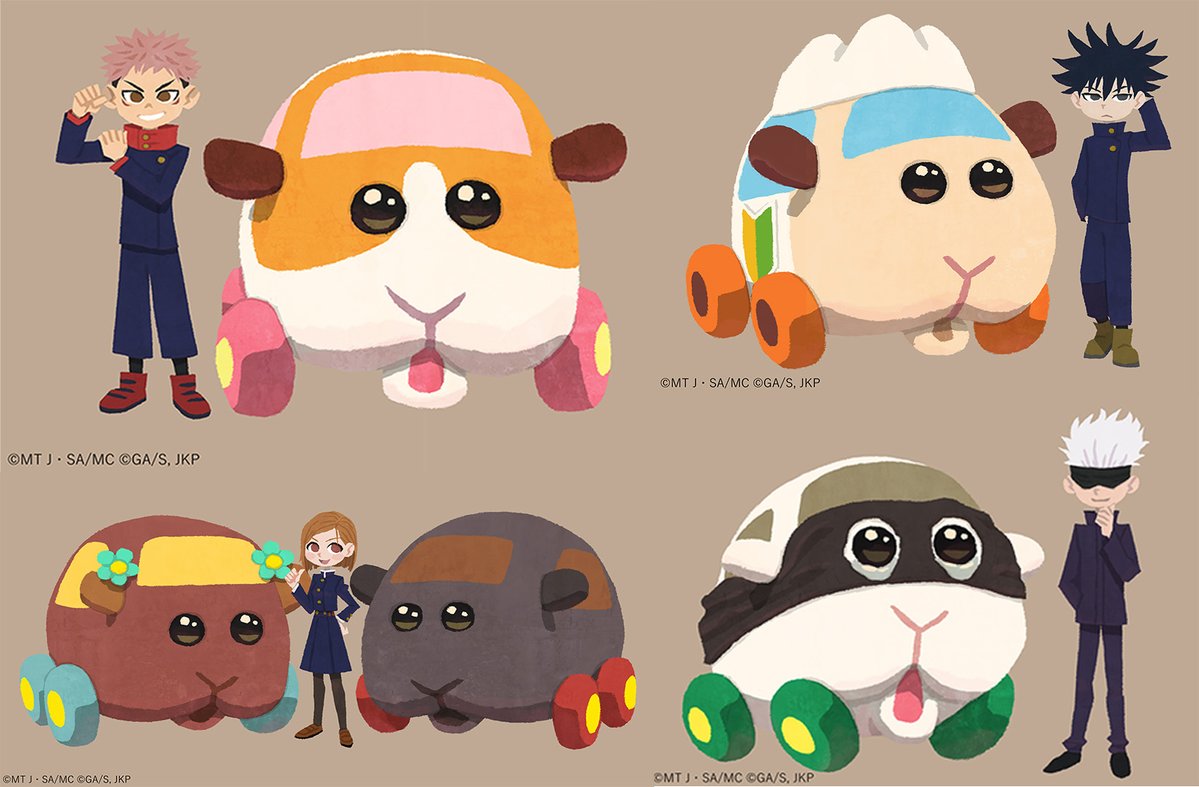 One of the many April Fools' Day gags out of Japan had Gege Akutami's JUJUTSU KAISEN series teaming up with Pui Pui Molcar for a collaboration. As tends to be the case with some of these jokes, the idea was too good not to use, so now it's officially a real thing.
New illustrations have been revealed for the collaboration, which will include merchandise that will be available to purchase soon. Further details will be announced via the official website at a later date, but for now you can soak in the glorious crossover art below.