JUJUTSU KAISEN Stage Play Cast Showcased in Costume
Gege Akutami's JUJUTSU KAISEN series is hitting the stage in a play this summer, with performances set to kick off at Tokyo's The Galaxy Theatre from July 15-31, followed by Osaka's Hotel Mielparque from August 4-14. In a special presentation held at Tokyo's Scramble Hall, the main visual was unveiled along with photos of the 16 main cast members in costume.
Let's see how everyone looks in their impressively detailed costumes!
Ryuji Sato as Yuji Itadori and Kazuaki Yasue as Megumi Fushigoro:
Erika Toyohara as Nobara Kugisaki and Ryosuke Miura as Satoru Gojo:
Masanari Wada as Kento Nanami and Rei Fujita as Suguru Geto:
Motohiro Ohta as Mahito and Tact Igarashi as Sukuna:
Sara Takatsuki as Maki Zenin and Fuma Sadamoto as Toge Inumaki:
Takeshi Terayama as Panda and Hosaki Tanaka as Kiyotaka Ijichi:
Mikako Ishii as Shoko Ieiri and Noa Fukusawa as Junpei Yoshino: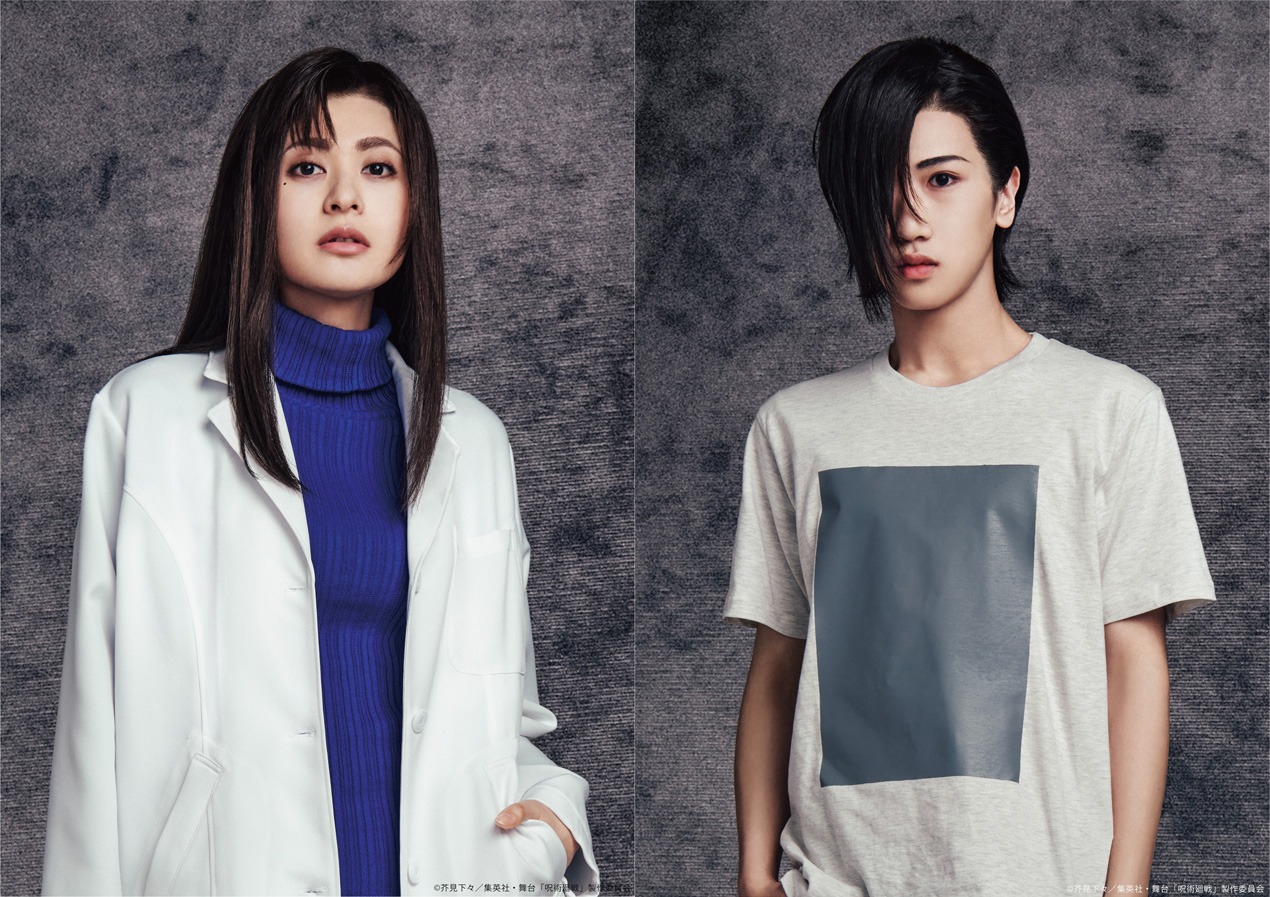 Mondo Yamagishi as Jogo and Yoshihiro Minami as Hanami:
Main visual:
There's also an introduction video:
Via Crunchyroll