JoJo's Bizarre Adventure 30th Anniversary Exhibition Detailed
An exhibition displaying hundreds of original pages from Hirohiko Araki's manga JoJo's Bizarre Adventure, which turned 30 this year, is coming to Japan this August.
Great days indeed.
More details about the exhibition, which was originally announced back in February, were revealed today, including the fact it will be held at the Sendai Mediatheque in Sendai, Miyagi, the inspiration behind Diamond is Unbreakable's S City.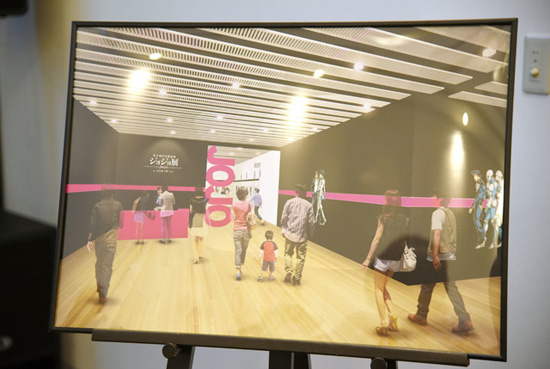 The exhibition will run from August 12 to September 10, and will feature original color and monochrome pages drawn by Hirohiko Araki from all eight parts of the series, but will focus mainly on part 4, Diamond is Unbreakable, and currently-running part 8, JoJolion.
Certain exhibition-goers who buy their tickets at convenience store Lawson will receive a paper craft version of Owson, the Morioh Town store that pays satirical tribute to Lawson.
Tickets for the exhibition are ¥2,000 for adults (with a ¥200 discount for buying ahead of time) and ¥1,200 for students in high school and below.
Source: Natalie