Gangsta Manga to Return After Two-Year Hiatus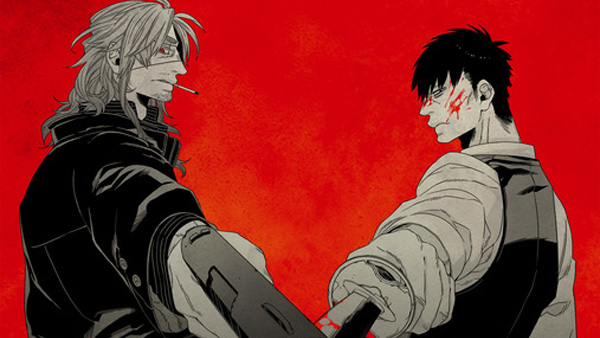 Back in 2015, it was announced popular crime manga Gangsta. would be going on hiatus while author Kohske dealt with health issues.
Now, almost two years later, Gangsta. is back.
The manga, which runs in magazine Monthly Comic @ Bunch, will return in that magazine's July issue, which is out May 20.
Viz, which releases Gangsta. in English, describes the story:
In the city of Ergastulum, a shady ville filled with made men and petty thieves, whores on the make and cops on the take, there are some deeds too dirty for even its jaded inhabitants to touch. Enter the "Handymen," Nic and Worick, who take care of the jobs no one else will handle. Until the day when a cop they know on the force requests their help in taking down a new gang muscling in on the territory of a top Mafia family. It seems like business (and mayhem) as usual, but the Handymen are about to find that this job is a lot more than they bargained for.

Welcome back, Kohske!
Source: Crunchyroll