JoJo, Monster Manga Authors Draw Tokyo Olympics Posters
A wide variety of renowned artists have been commissioned to create posters for the upcoming Tokyo Olympics, and two of the latest to be showcased come from a pair of well-regarded manga authors. With the themes of the Olympics and Paralympics in mind, Hirohiko Araki (JoJo's Bizarre Adventure) and Naoki Urasawa (Pluto, Monster) whipped up some stunning pieces of art.
First up is Araki's, which takes inspiration from The Great Wave off Kanagawa woodblock print by Hokusai. Araki said he imagined the "gods of sports descending on Japan from a sky filled with clouds resembling turbulent waves."
Urasawa went the sports manga route for his poster, citing the significant role the genre has played in the evolution of manga over the years. His poster represents an attempt at "representations that transcend sporting events, race, and gender."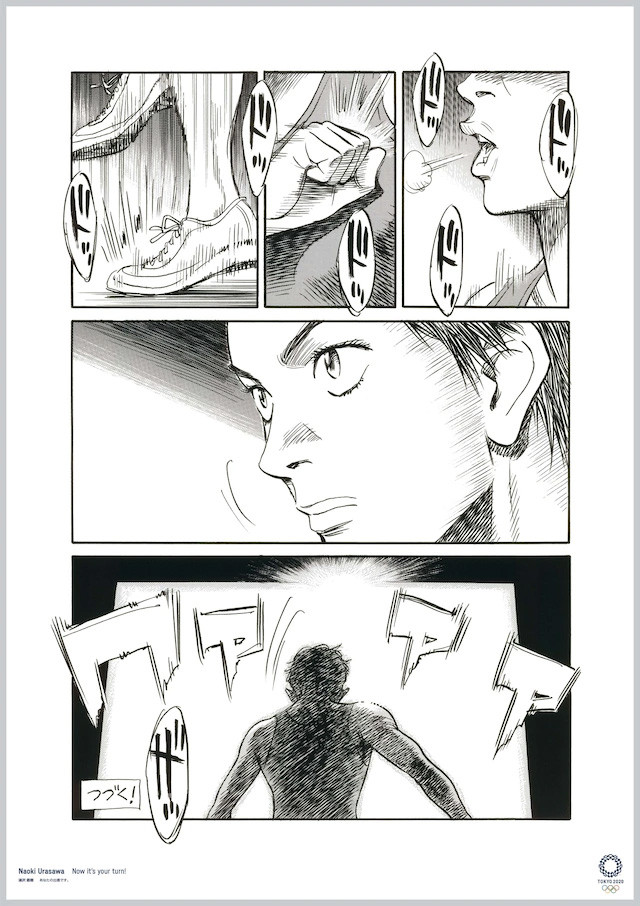 These and 18 other posters from famed Japanese creators will be on display for free at Koto City, Tokyo's Museum of Contemporary Art until February 16.
Source: Tokyo 2020 website via Crunchyroll