Japanese Pokémon Go Players Assemble at Pokeball-Shaped Park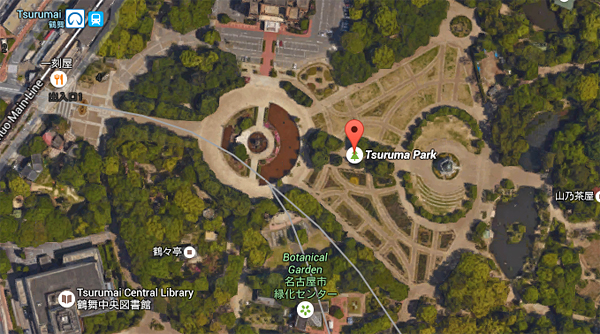 Pokémon Go was finally released in Japan the other day, finally giving players in Pokémon's country of origin the chance to look down at their phones and bonk their heads on things like everyone else.
But this being Japan, players have really taken things to the next level, with some Goers in Nagoya discovering a park that, from overhead, resembles a Pokéball.
According to Tokyo Reporter, hundreds of Pokémon fans have flocked to the park, which has been dubbed a Pokemon "sacred ground." They're encouraged not only by the shape of the park itself, but of rumors of rare Pokémon hanging around (Mewtwo: no, Blastoise: yes).
Loudspeakers urged players in the park to "look around, check your surroundings and stand still before playing."
There were some heartwarming stories out of the park, too, like a 77-year-old grandfather connecting with his high-school-aged granddaughter over the game.
One player posted to Twitter a video of literally hundreds of players on the hunt for Blastoise, or Kamex in Japanese, calling it a "Kamex Festival."
Expect no shortage of stories like these as Pokémon Go continues to catch on in Japan.
鶴舞公園1時20分 カメックス祭り https://t.co/YDk7paEZO5

— PlanZ (@PlanZex) July 23, 2016
Source: Tokyo Reporter