Japanese mascot Funassyi has a brother
Not too long ago we reported about the Japanese phenomenon that is the yuru-kyara, mascots that represent a town, municipality, prefecture… you name it, there's a fuzzy, usually entirely unprofitable character to represent it.
One exception might be Funassyi, the extremely popular character representing Funabashi in Chiba (the prefecture just east of Tokyo). Funassyi, for reasons this author cannot fathom, is all over the place, appearing on variety shows, in commercials, and in Precure, apparently.
Apparently one was not enough, because this week Bandai introduced Funassyi's younger sibling, Funagoro.
What's the difference? Funagoro has a tail, and can shoot pear juice from it. Yeah.
I may be biased as a resident of the ward which he represents, but isn't dinosaur Namisuke way cuter? Or perhaps you prefer Nara's bizarre, unfortunate mix of Buddha and deer, Sento-kun? Sound off.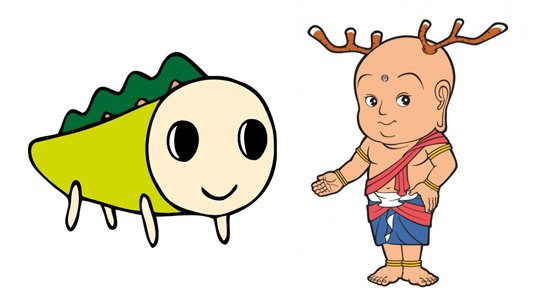 Source: Crunch E. Roll