Japanese KFC Presents Dragon Ball – Battle of Gods Meals
If you thought the McD's Happy Meals of yesteryear were tempting, just wait until you see the latest offering from KFC in Japan. With the Dragon Ball – Battle of Gods anime film on the horizon, KFC is gearing up with promotional meals featuring one of three sets of bonus goodies.
The "Smile Chicken Set" and "Smile Crispy Set" are priced at ¥500 each, and the three forms of "Parents and Children Play Together! Mightiest Battle Goods, Round 1" customers can choose from are "Battle Reversi," "Battle Playing Cards," and "Sugoroku Battle."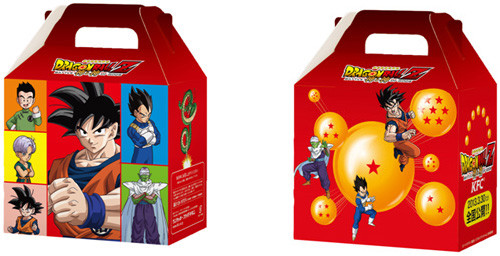 The promo kicks off on February 7, and the film itself is set to open in March.
Via Kanzenshuu
Update 4/22/13: We saw the movie in theaters, read our Dragon Ball Z: Battle of the Gods review!