Japanese Government Offers Free Consultation for Creators Whose Work Is Pirated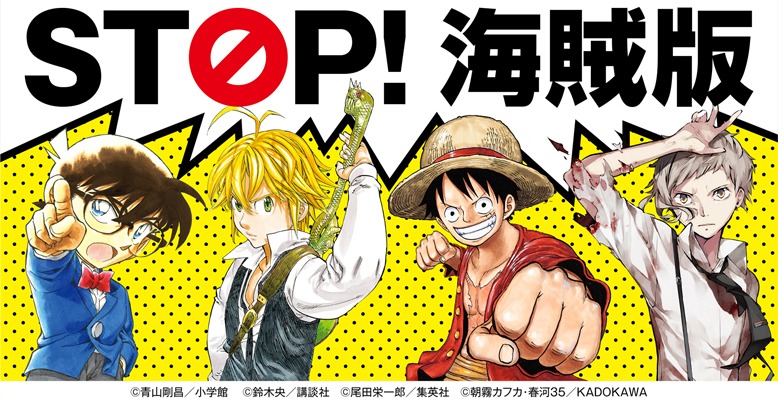 Manga piracy is a major issue. For instance, between January-October 2021, piracy in Japan caused manga creators and publishers to lose 800 billion yen (about $6.92 billion), which is more than the creators and publishers legally made during that time. Manga publishers are responding in multiple ways, including making more manga available digitally (like Jump + and Mangamo) and taking down websites that contain pirated manga.
But if big publishers are having enough issues fighting piracy, what about small publishers and self-published individuals? These publishers and creators would be hit extra hard by piracy.
And so the Agency for Cultural Affairs, which is part of the Japanese government, had made its own online consultation service about piracy. Creators can get free consultation through it if they find their work has been pirated.
Lawyers who specialize in copyright law will give advice through online messaging. And it seems the Agency for Cultural Affairs expects a lot of people to be reaching out, because they've hired more than a thousand lawyers. There are lawyers who know copyright laws not only in Japan, but in North America, Asia and the European Union.
In June, a portal website with information on how to take down pirated copyrighted material was also created by the Agency for Cultural Affairs. That portal concentrated on copyright piracy in countries other than Japan.
This comes a few months after the creation of the International Anti-Piracy Organization (IAPO). The core of the IAPO is Content Overseas Distribution Association (CODA), and CODA consists of more than thirty Japanese businesses who want to fight piracy, including Studio Ghibli, Toei Animation, Kodansha, Shueisha, Shogakukan, Aniplex, and Kadokawa.
CODA is additionally hooking up with The Motion Picture Association and members of Copyright Society of China. It appears that companies from South Korea and Vietnam will probably be joining in as well.
Source: ANN
____
Danica Davidson is the author of the bestselling Manga Art for Beginners with artist Melanie Westin, plus its sequel, Manga Art for Everyone, and the first-of-its-kind manga chalk book Chalk Art Manga, both illustrated by professional Japanese mangaka Rena Saiya. Check out her other comics and books at www.danicadavidson.com.