EXCLUSIVE INTERVIEW: JUMP+ Editor Yûta Momiyama Talks to US Fans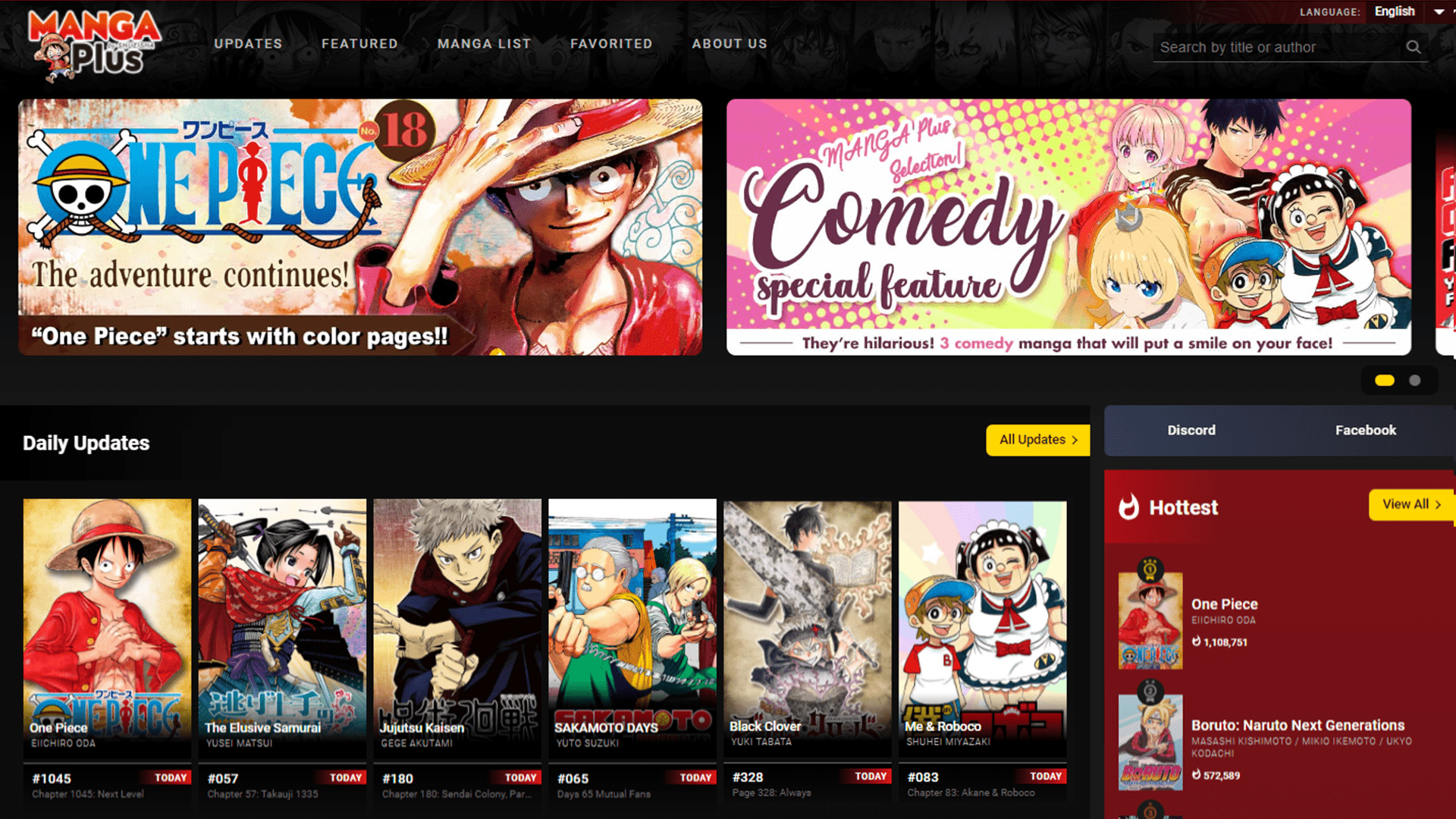 As manga's popularity continues to grow around the globe, SHUEISHA launched MANGA Plus by SHUEISHA so that their titles can reach fans no matter where they live. In this exciting new world of manga fandom, Yûta Momiyama, the Deputy Editor In Chief of the JUMP+ editorial department, took time out of his busy schedule to talk to American fans through Otaku USA. Momiyama discusses what got him into manga, what his typical workday is like, and where he wants MANGA Plus by SHUEISHA to go in the future.
---
Many manga fans would love to work in the manga industry. How did you first get interested in manga?
The first thing that got me started was Dragon Ball. All my friends around me read and followed the latest chapters in the series, and we talked about it a lot. After that, I learned that there is a wide variety of manga in terms of genres, designs and authorship, and I became passionate about finding manga that I liked.
What is the purpose of MANGA Plus by SHUEISHA?
It is to let readers all over the world enjoy serialized manga at the same time. Every time we publish the latest chapters, we want them to be talked about all over the world. We also want the popularity of each title to spread further around the world. Lastly, we want to see the reactions of readers around the world for reference when making future chapters and new titles. This is what we are aiming for.
Where do you want MANGA Plus by SHUEISHA to go in the future?
We hope to make MANGA Plus by SHUEISHA a place where the latest chapters of popular titles can be enjoyed by more than 10 million readers each time. I also hope that MANGA Plus by SHUEISHA will continue to produce many titles that are popular around the world.
What do you think of the growing interest in manga outside of Japan?
I am very happy. There is no greater joy for the manga artists and editors who work so hard to produce these manga, than having overseas readers enjoy such a wide variety of interesting manga that transcends borders, languages and cultural barriers.
Is there anything else you would like American fans to know?
I would like them to pay attention to new titles. When new titles are adapted to anime, they are often in the spotlight, but there are a lot of interesting manga among those new titles that have yet to be animated. I would like people to enjoy the excitement of following the latest chapters of these new series.
May you explain your role in layman's terms?
I am the Deputy Editor In Chief of the JUMP+ editorial department. The JUMP+ editorial department runs JUMP+ (a Japanese manga magazine app that serializes SPY x FAMILY and Kaiju No. 8) and MANGA Plus by SHUEISHA. I am involved in the management of those, the editing of the titles that I am in charge of, and the management of the editorial staff.
What does a typical workday look like?
I spend most of my time in meetings with companies that develop manga services, meetings with the manga artists I work with, and meetings regarding the development of media for the titles that I am in charge of.
What is your favorite manga?
I like Dragon Ball the best because it inspired me to read manga.
Photo Credit: SHUEISHA
____
Danica Davidson is the author of the bestselling Manga Art for Beginners with artist Melanie Westin. She is also the author of its upcoming sequel, Manga Art for Everyone, and the first-of-its-kind manga chalk book Chalk Art Manga, both illustrated by professional Japanese mangaka Rena Saiya. Check out her other comics and books at www.danicadavidson.com.