Japanese Fans Rank Winter 2016's Ten Most Satisfying Anime
Satisfaction. Mick Jagger couldn't get it, but it appears readers of Akihabara-based website AniPota have, at least when it comes to last season's anime lineup.
"What was the most satisfying anime of winter 2016?" asked AniPota, and its pollees responded with a list that may surprise you! How close do these fans' reactions match up to yours?
10. Undefeated Bahamut Chronicle
199 votes
9. Dagashi Kashi
234 votes
8. Snow White with the Red Hair (second season)
345 votes
7. Myriad Colors Phantom World
364 votes
6. Showa Genroku Rakugo Shinju
404 votes
5. Gate (season season)
441 votes
4. Grimgar of Fantasy and Ash
853 votes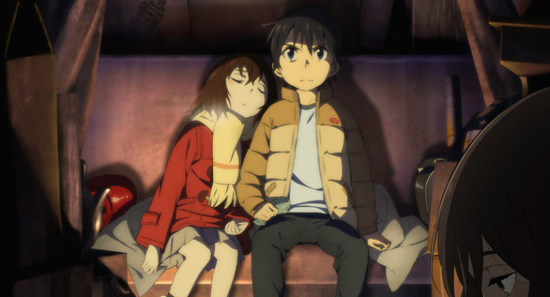 3. ERASED
1440 votes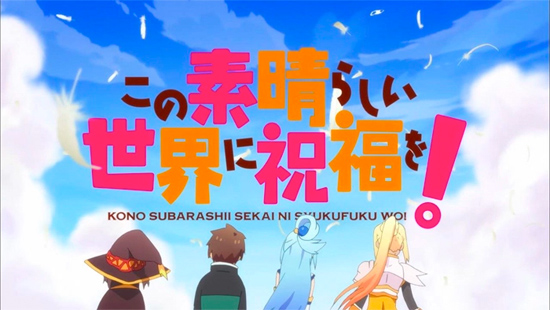 2. Konosuba -God's blessing on this wonderful world!
2531 votes
1. BBK/BRNK
2703 votes
No argument from us on the number three choice, ERASED. If anything, #3 is a little low. Back in January, our own Norbert Daniels Jr. called ERASED an early contender for anime of the season, and it kept on delivering week after week. (Definitely skip the live-action version, though.)
Number two: Konosuba -God's blessing on this wonderful world!, which apparently had enough satisfied customers not only to make this list, but to get renewed for a second season. God's blessing on this satisfying anime!
Color us surprised by the number one pick. Daniels Jr. found BBK/BRNK entirely unsatisfying, calling it "very bland" and dissing the CG, saying it reminded him of "cutscenes from 15-year-old JRPGs."
Okay OUSAers – what was your most satisfying anime of winter 2016?
Source: Akiba Souken