Japanese Artisan Makes Clay Sushi Out of Mario Symbolism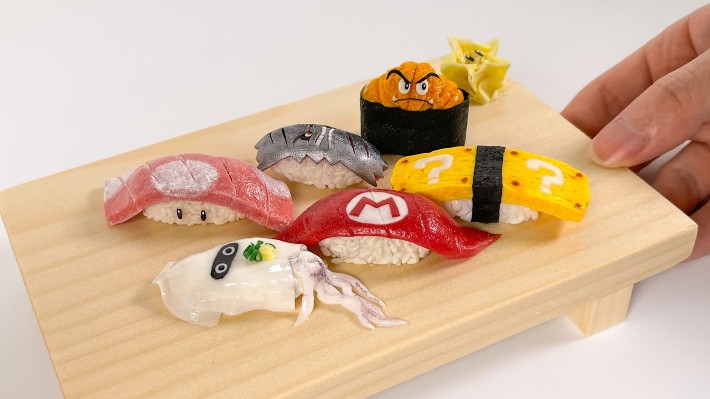 A Japanese YouTuber who goes by NendoZaiker-SNAIL has created sushi inspired by the Super Mario franchise. But these pieces of sushi aren't for eating — they're actually made out of clay! They look good enough to be real, and NendoZaiker-SNAIL uploaded a video showing step-by-step how the clay sushi was made.
If this were real sushi and not clay, would you order this at a restaurant?
Source: grape
____
Danica Davidson is the author of the bestselling Manga Art for Beginners with artist Melanie Westin, and its sequel, Manga Art for Intermediates, with professional Japanese mangaka Rena Saiya. Check out her other comics and books at www.danicadavidson.com.