Japan Unveils Its Third Life-Size Gundam, Supervised by Yoshiyuki Tomino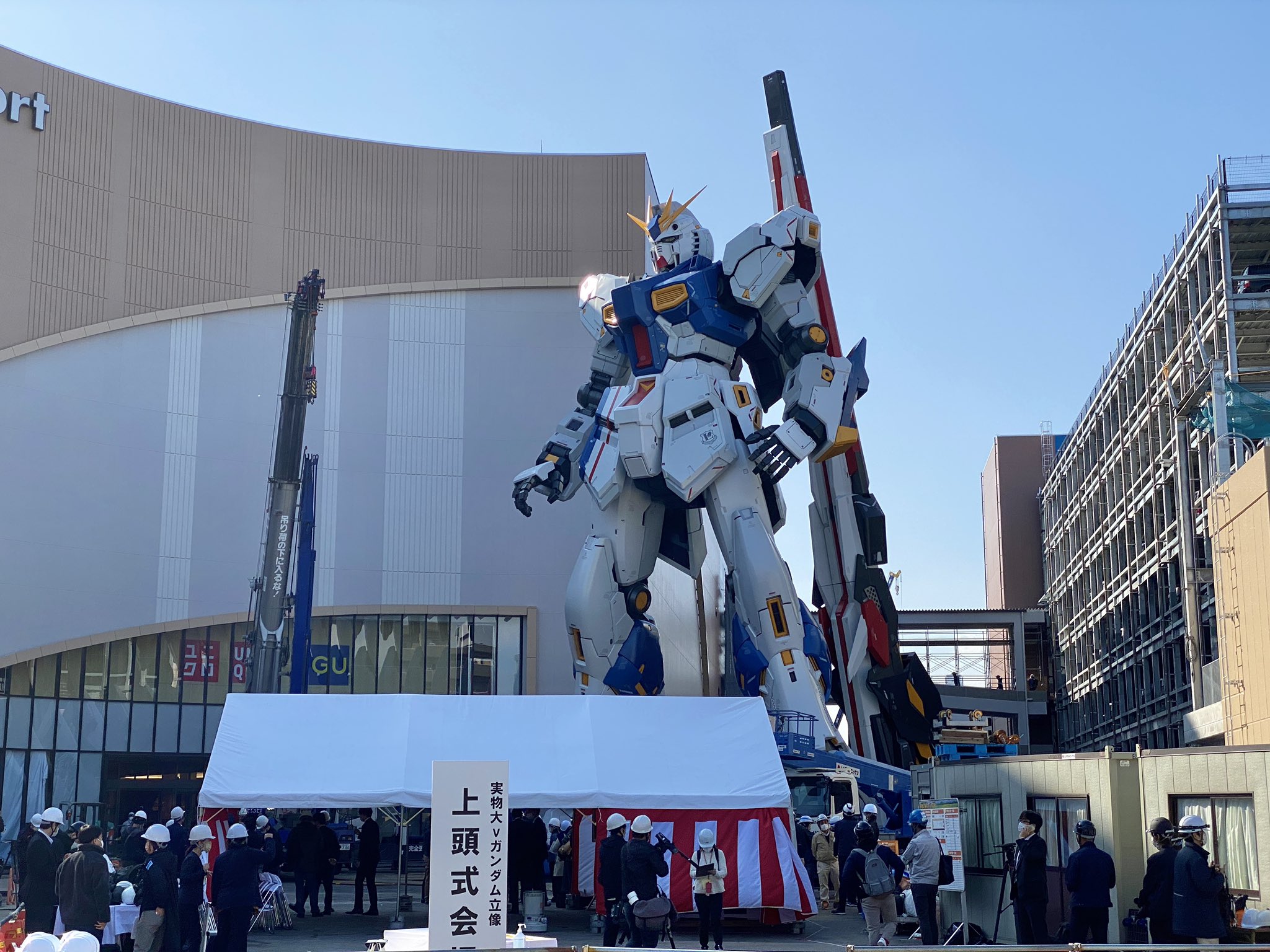 As a general rule of thumb, you can never have too many life-size Gundam statues. Japan agrees, and that's why they're putting together their third life-size Gundam in the country. It's western Japan's first life-size Gundam. This Gundam is the RX-93ff Nu Gundam from Mobile Suit Gundam: Char's Counterattack.
Yesterday there was a jotoushiki, which translates as "head-raising ceremony." You can literally see them put the head on the statue. Here's a two-minute video where it happens. You can especially get an idea of the size of this thing by the people around it, including all the tiny-looking people at the shoulders putting the head on.
Here's a sped-up video from a different angle where you can see the head go from the ground to the shoulders.
https://twitter.com/Fukuoka_leapup/status/1473602563505549312
So how big is this thing? It's 67.3 feet, making it the tallest of all the life-size Gundam. The next tallest is the Unicorn Gundam in Tokyo (which was seen during some Olympics coverage). But this latest Gundam is more than two and a half feet taller than the Unicorn Gundam. For another number to help you try to fathom the size, the Nu Gundam weighs 176,370 pounds.
It's not an immobile statue, either. In this video you can see it moving its arm around (in spite of not having a head).
Yoshiyuki Tomino, the creator of the Gundam franchise, has been supervising the making of this Gundam.
While the ceremony got a lot of attention, it was only an unveiling for the media and some people lucky enough to be there. It won't officially be finished and opened to the public until April next year. The idea is to have it standing guard at the LaLaport Fukuoka shopping mall.
Are you interested in checking out one of the life-sized Gundams?
Source: SoraNews24, The Mainichi
____
Danica Davidson is the author of the bestselling Manga Art for Beginners with artist Melanie Westin, and its sequel, Manga Art for Intermediates, with professional Japanese mangaka Rena Saiya. Check out her other comics and books at www.danicadavidson.com.