Invader Astro Boy Street Art Removed from Shibuya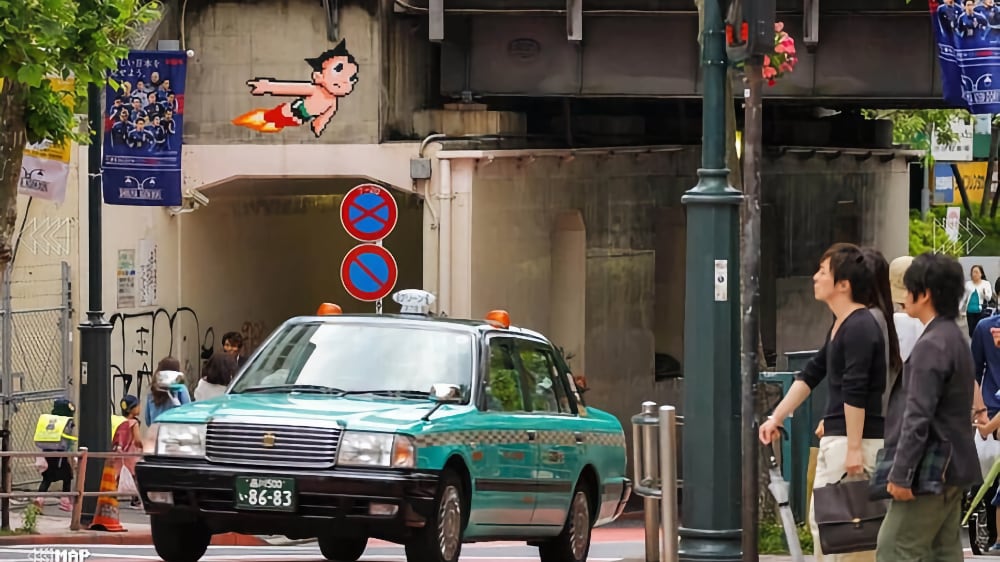 Shibuya, Tokyo is full of visual delights, and one of my favorites is the Astro Boy/Tetsuwan Atom piece by the famous street artist Invader.
Is? I mean was. That's because the city removed the piece from its location over a tunnel on June 17.
The street art mural (which, yes, was technically put up without permission, but c'mon) had been a fixture of Shibuya's urban landscape since 2014. It's been estimated at a worth of over a million dollars.
The removal seems to be part of a broader effort to clean up the streets of Shibuya. I would suggest a piece of awesome art was maybe not the first priority for such an effort, but what do I know.
Source: Otakomu