Interview: Neon Alley Primer
Viz Media recently launched Neon Alley, a 24-hour online channel that's available through the PlayStation Network and the PlayStation 3. Unlike outlets such as Hulu and VizAnime.com, where you can pick and choose what you want to watch and when, Neon Alley works like a real TV channel, with a set schedule. It costs $6.99 a month and supplies programming you might not be able to see elsewhere. And while it's Viz's creation, more than just Viz titles will be airing on it. Right now there's a one-week free trial going on for people to get a feel of the place, and Otaku USA talked with Brian Ige, VP of VIZ Animation, about Neon Alley details.
How is Neon Alley different from VIZAnime.com? What can people get from Neon Alley that they can't get elsewhere? 

Neon Alley is a live-programmed channel focused on dubbed anime and related content. Fans can watch it just like turning on the TV to their favorite channel. Programming not only comes from our current library, but also from other content producers as well, such as Aniplex (Blue Exorcist), FUNimation (One Piece), Taiseng (martial arts & anime-based live-action features), and more.
Neon Alley has a wealth of exclusive premiere content, not available on other services, with new partners and content to be added.
VIZAnime.com, on the other hand, is our on-demand streaming site for subtitled anime from the VIZ Media stable of shows. If you know exactly what subtitled show you want, or just want to browse and view on your own schedule, this is perfect! This is also the site to watch our simulcast shows, including the latest episodes of Zetman, Lagrange – The Flower of Rin-ne,  and the Naruto spin-off, Rock Lee & His Ninja Pals.
Broadcast options for anime on traditional cable and TV outlets has been steadily decreasing over the years. At the same time, there are a lot of good on-demand streaming options for subtitled and dubbed content. Neon Alley fills this gap, and we want anime fans to tune into Neon Alley just like they were turning on their favorite TV channel!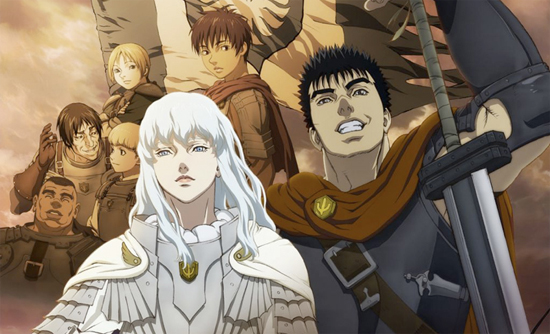 What does a person need in order to get Neon Alley? How do they access it?

All you need to access Neon Alley is an internet-connected PS3. Download the Neon Alley app from the PlayStation Network, and either log in with your existing VIZ Manga or VIZ Anime account, or create a new account. We're currently running a one week free subscription offer.
What's airing now? What will be airing in the future?  

Each week Neon Alley sees exclusive dub episode world premieres of Tiger & Bunny, Blue Exorcist, Nura: Rise of the Yokai Clan, and InuYasha: The Final Act. Also on the schedule are oldies but goodies One Piece, Naruto and Naruto Shippuden, Death Note, Vampire Knight, Nana and more.
We also feature a rotating slate of movies. We recently debuted Berserk: The Golden Age Arc I – The Egg of the King, as well as Naruto Shippuden: The Movie – The Will of Fire, and both are in repeat airings right now. This weekend, we'll be debuting on Sunday Bleach the Movie: The Diamond Dust Rebellion and Bleach the Movie: Fade to Black, as well as the classic martial arts action of Eagle's Claw.
Do you have anything debuting on Neon Alley that hasn't been released in English anywhere else yet? 

Fans can look forward to the exclusive premiere of Bleach the Movie: Hell Verse on Sunday November 25th! And of course, the weekly premieres of new episodes of Tiger & Bunny, Blue Exorcist, Nura: Rise of the Yokai Clan, and Inuyasha: The Final Act.
Looking out a bit further, our staff is hard at work on getting the dubs for Lagrange –  The Flower of Rin-ne and Zetman ready – watch out for those debuts in 2013!
How can Neon Alley fans interact with one another using Tout? 

Fans can interact with each other and with Neon Alley by sharing 15-second video status updates onto the Tout Neon Alley channel. The Tout app is available for free, and is compatible with iPhone and Android smartphones. We're also going to feature cool touts on Neon Alley, so keep those touts coming!
Can fans let VIZ Media know if there are any particular titles they'd like to see in the future?
Absolutely! We welcome all comments and feedback through Facebook, Twitter, and our support pages through NeonAlley.com and from within the Neon Alley app.
Berserk © KENTAROU MIURA (STUDIO GAGA) HAKUSENSHA/BERSERK FILM PARTNERS
Naruto © 1999 by Masashi Kishimoto/SHUEISHA Inc.