INTERVIEW: Magnum Lily Creator Rei Abe Talks Boxing, Inspirations and More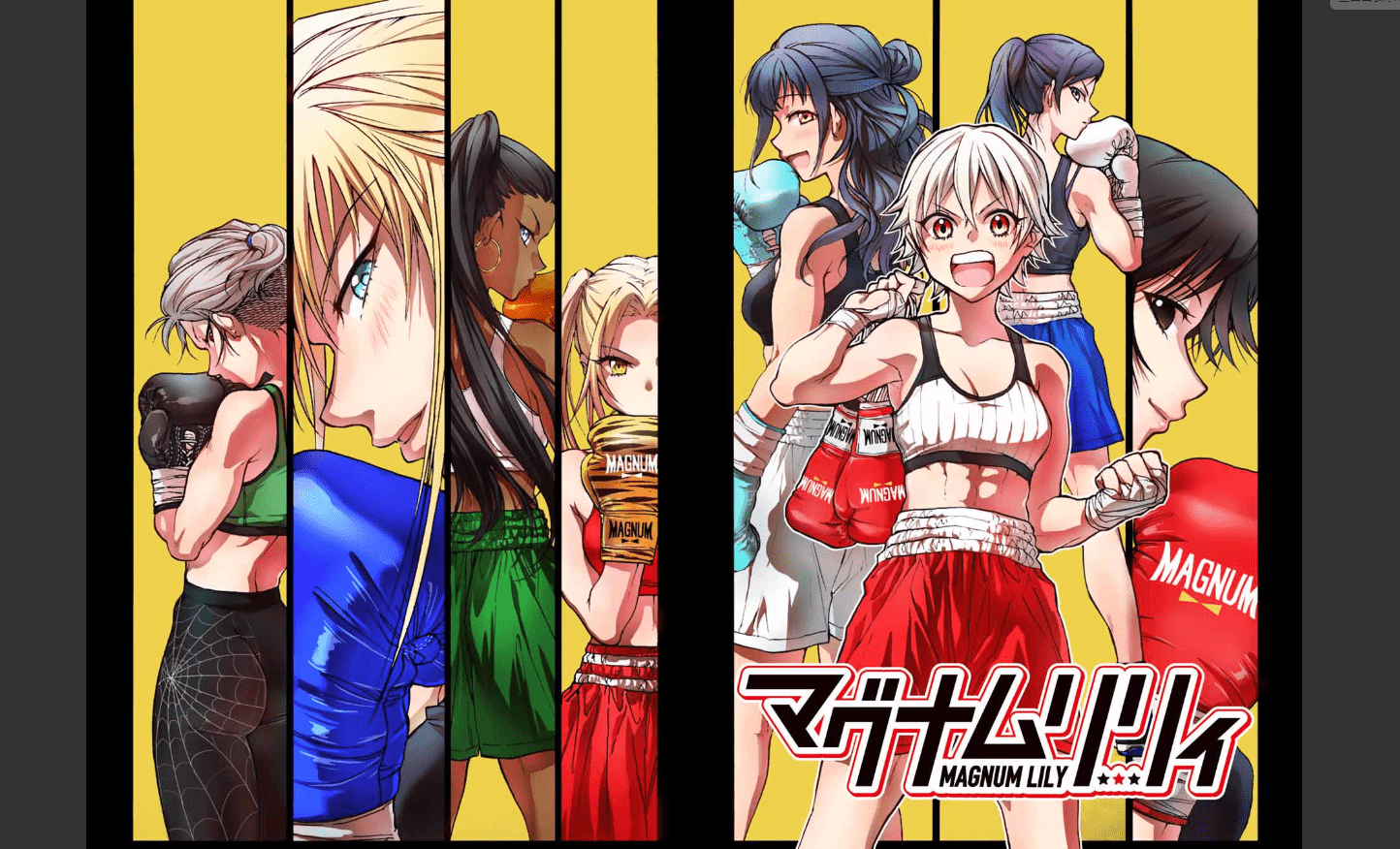 Rei Abe is the mangaka behind Magnum Lily, a boxing series published by DMP's yuri imprint Lilyka. Five volumes are currently available, and they follow a young woman named Yuri who gets interested in women's boxing. Otaku USA spoke to Abe about getting started as a manga creator, how to draw those active sports scenes, and what readers can take away from Magnum Lily.
How did you get started as a manga creator?
When I was little, my parents bought me a manga magazine called Ribon. It was the trigger. I was shocked by Phantom Thief Jeanne, which was serialized at that time. Originally I liked to draw, but this title made me crazy about manga and I became a manga artist.
My motivation came from shojo manga (girls comics), but gradually I got more interested in seinen manga (youth comics) and manga for boys, and then I established my current style.
At that time, I was influenced by Chrono Crusade and Chobits for seinen manga, and Angelic Layer, Pretty Face, and Naruto for shonen manga.
During my high school days, I was also influenced by Neon Genesis Evangelion and Saint Seiya.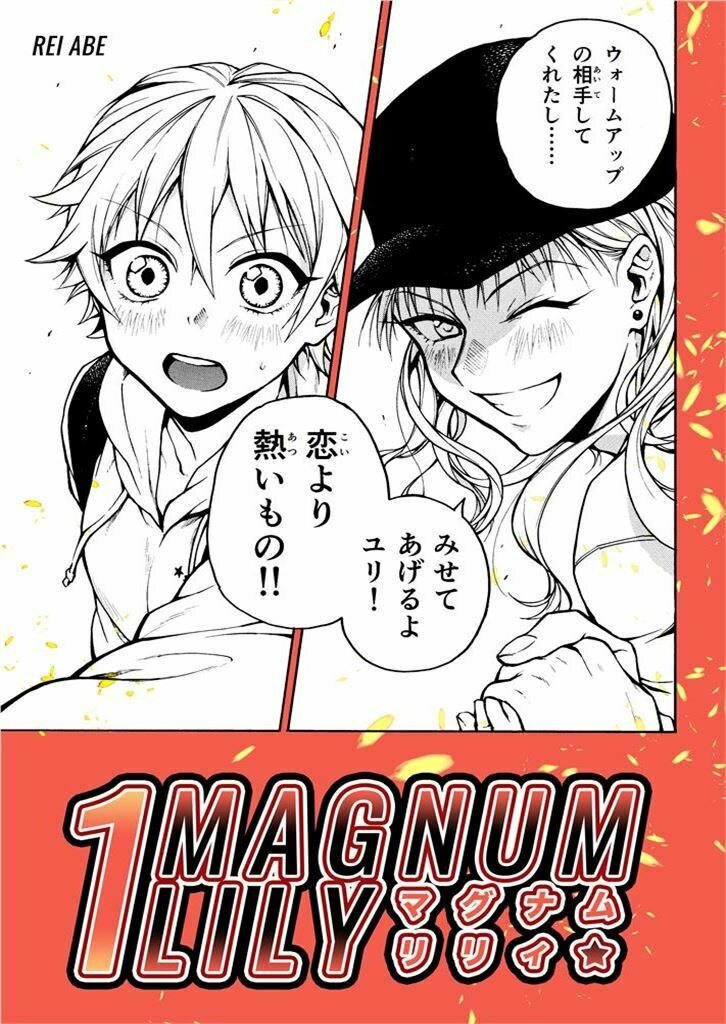 Are you a fan of boxing? Did you do any research into it for your work?
I'm not very familiar with boxing, but I like boxing because it's cool. I went to a boxing gym for my manga work and actually experienced punching bags and mitts. I also read boxing technical books, books with interviews with fighters, and watched boxing DVDs. I'm still studying.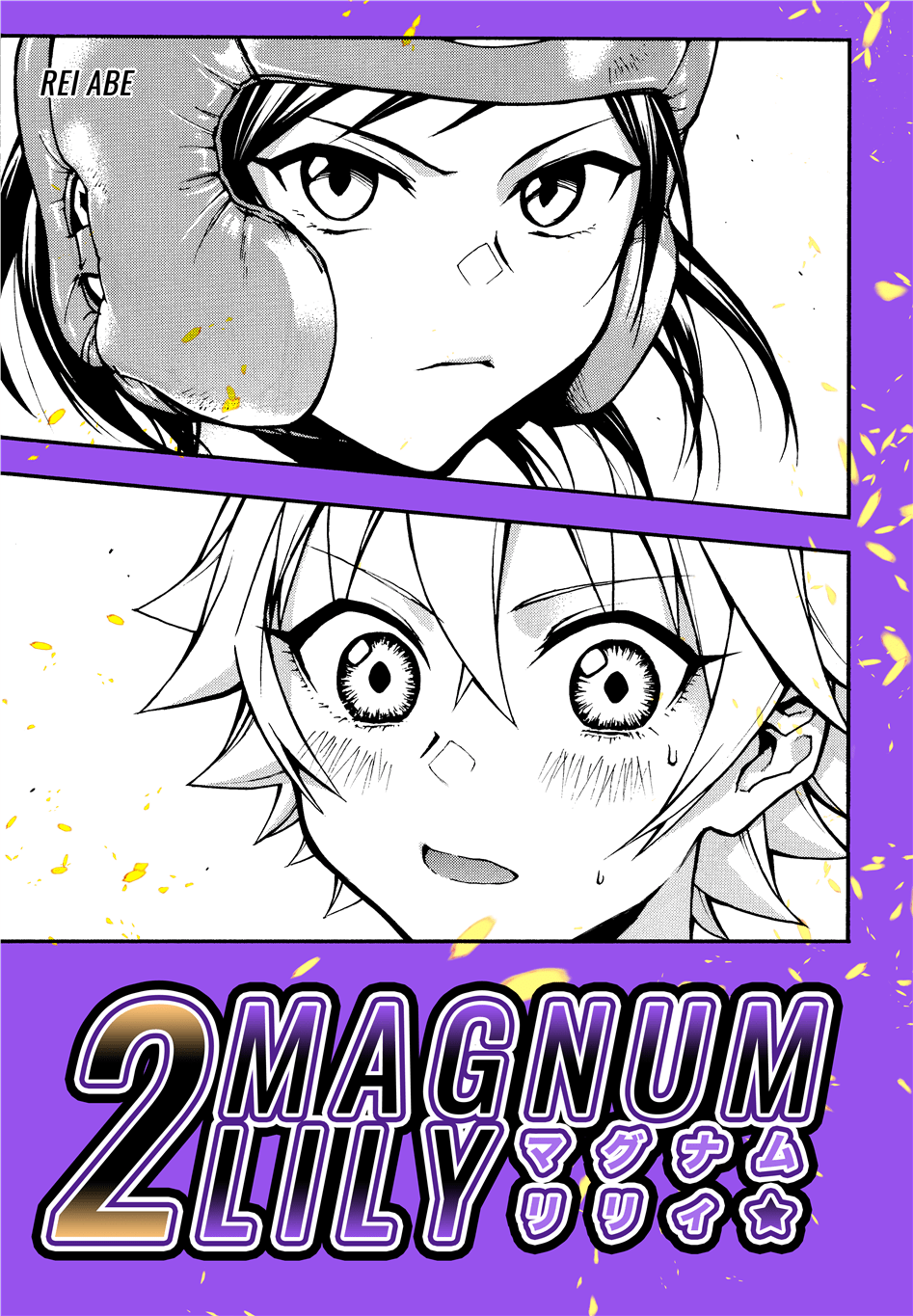 What would you like readers to take away from Magnum Lily?
Magnum Lily depicts the growth process of the main character, Yuri, but does not set a very deep, difficult theme. It's entertainment, so I'd be very happy if the readers could smile, be happy, get excited, and have fun feelings.
Sports scenes with fast movement seem as if they'd be challenging to draw. How do you get everything to look just right?
I refer to the battle scenes of other manga works and martial arts videos.
The boxing comics [I use] are Hajime no Ippo (literally, First Step and the English title is Fighting Spirits) and Ashita no Joe (Tomorrow's Joe).
The baseball manga Major is used as a reference for drawing vibrant pictures.
Are you working on any new manga? Where can people find your work?
I am working on new manga little by little. Just making a note of what I have come up with, but I'd like to draw a motor sports manga for high school girls.
In addition, I am also interested in drawing comics where spider women play an active role, comics of Jiang-shi rampages, and battle comics in Tai Chi.
I would like to draw any subject, aiming for a manga work that is very exciting to read.
Information about my works are posted on my Twitter account (https://mobile.twitter.com/ReiAbe_).
Is there anything else you want Western fans to know about you?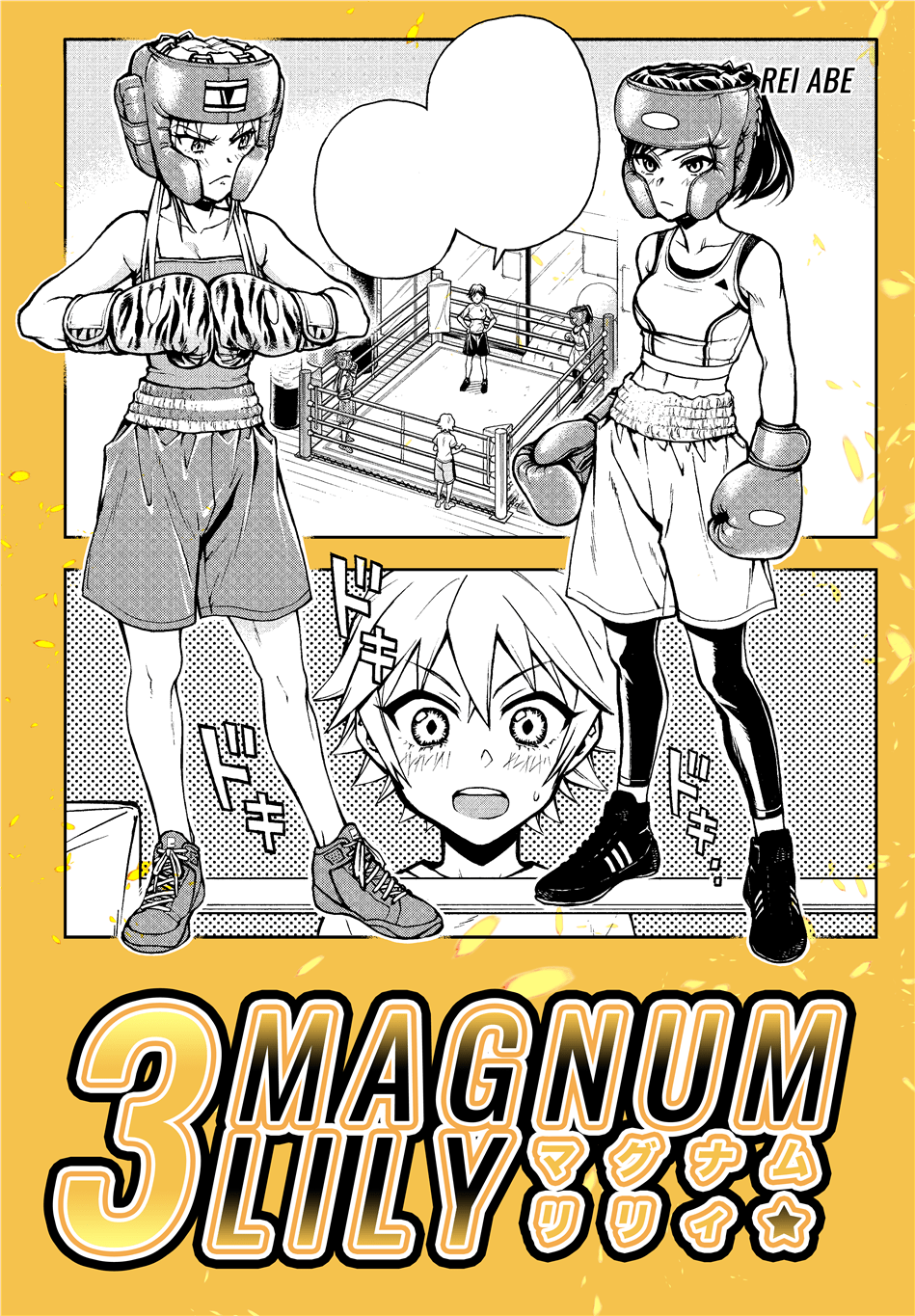 We plan to continue distributing the English version of Magnum Lily at LilykaManga.com and e-book stores.
Lilyka
Google Books
Kindle
Barnes & Noble
Kobo
OverDrive
I will do my best so that everyone can enjoy it more! Also, Magnum Lily goods are on sale at BOOTH. We also support overseas shipping, so if you are interested, please come and join us!
It is a great honor for me to have an interview this time with Otaku USA. I appreciate you sincerely. Thank you very much!
____
Danica Davidson is the author of the bestselling Manga Art for Beginners with artist Melanie Westin, and its sequel, Manga Art for Intermediates, with professional Japanese mangaka Rena Saiya. Check out her other comics and books at www.danicadavidson.com.