Initial D's Shuichi Shigeno Gets Exhibition in Tokyo This November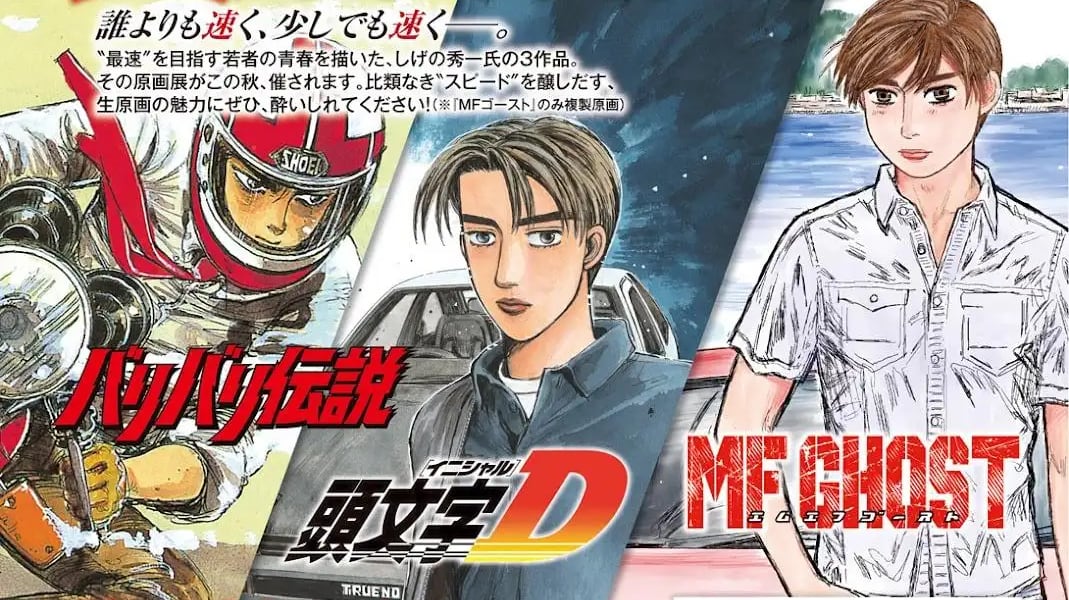 Shuichi Shigeno, the creator of Initial D, Sailor Ace, MF Ghost and more, is getting an exhibition dedicated to his art this November.
The exhibition will run at the Seibu department store in Ikebukuro, Tokyo from November 18 to 30. It celebrates 40 years (give or take a few months) since Shigeno debuted in the pages of Shonen Magazine with Bari Bari Densetsu, a manga about illegal street racing.
The poster, revealed today, indicates that the exhibition will mainly focus on the three titles Bari Bari Densetsu, Initial D and MF Ghost, Shigeno's current manga. It'll feature "raw" pages from those manga, showing how Shigeno's need-for-speed art looks like before it hits the printed page.
MF Ghost started back in 2017, and is ongoing. Here's how Kodansha Comics describes it:
The author of Initial D has roared back onto the track with another hit! In a near future where cars have mostly switched over to sustainable power, combustion engine racing is a rarity. The MFG is the last major race for this dying breed, and half-Japanese Kanata Rivington has come back to try his luck. But that's not all he's come to Japan to do…he's searching for his father, too. Can even the ambitious Kanata accomplish all he's set out to do?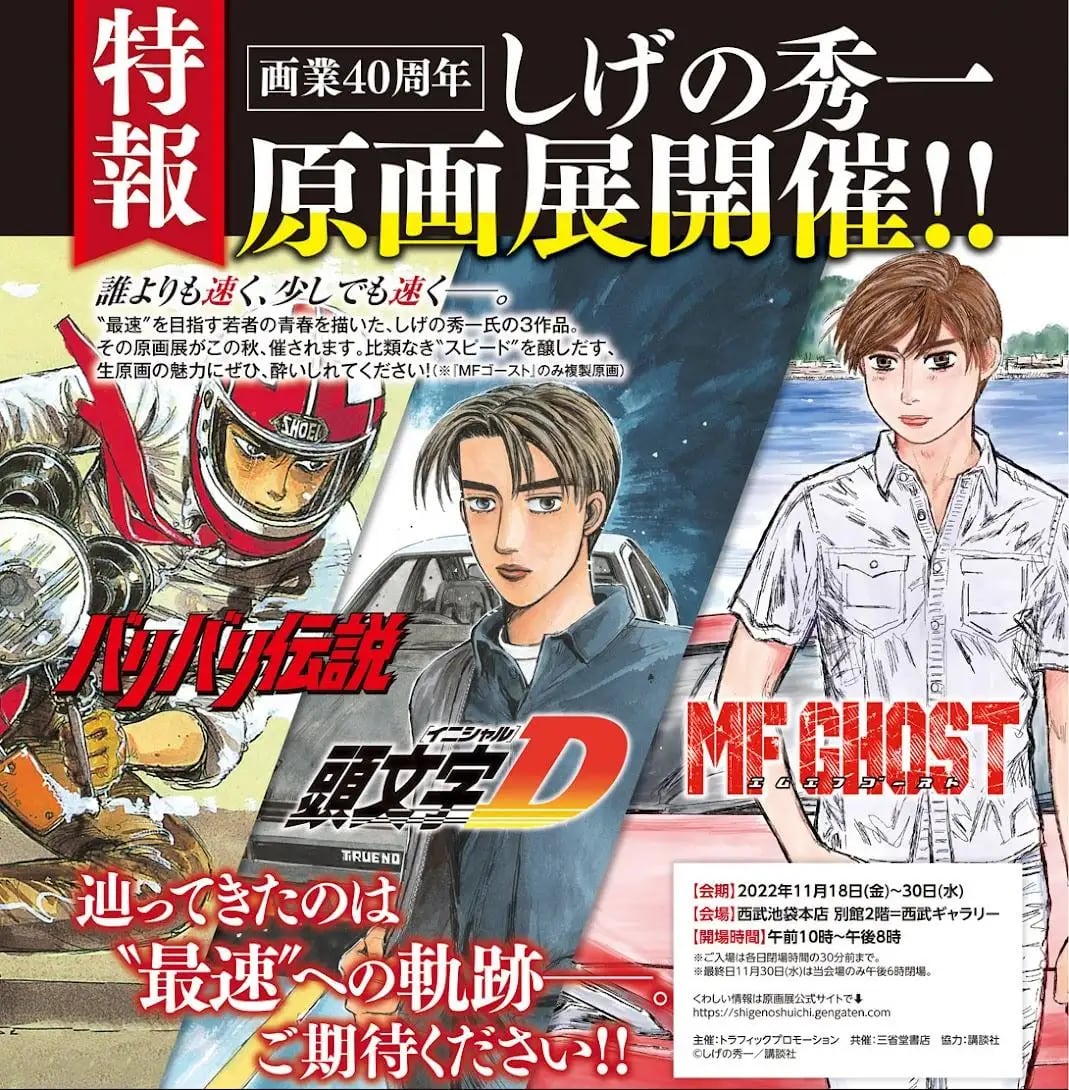 Source: Mantan Web