Idol Anime Lapis Re:Lights Lights Up Screens in July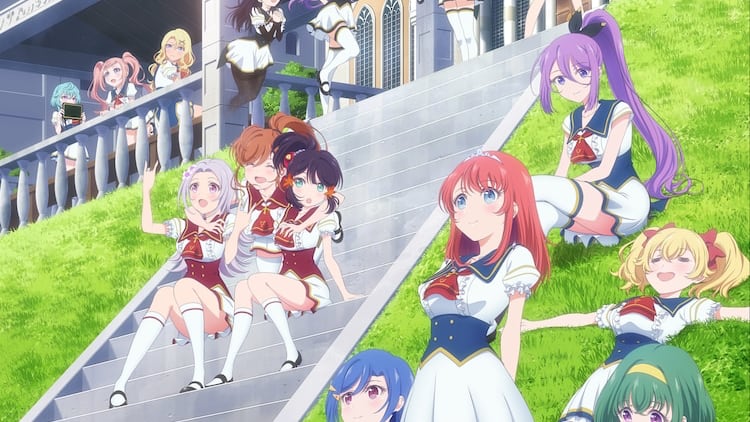 Lapis Re:Lights, a multimedia franchise about idol singers that includes a smartphone game, manga and more is adding an anime series.
We've learned that series is set to hit screens in July. We've also got a fresh new trailer and some cast and crew details.
The franchise is about groups of potential "witches," or girls with the potential to use magic through song and dance, who attend an academy to help them learn how to use their powers (think Harry Potter but for idol singers).
The Lapis Re:Lights anime is directed by Hiroyuki Hata (Kamichu!) and written by Kasumi Tsuchida (Nekopara) and Hajime Asano. Character designs and animation direction are in the hands of Taro Ikegami (Gamers!).
The franchise centers around seven groups of student idols. Here's how the casting breaks down for those groups:
LiGHTs:
Yukari Anzai as Tiara
Risa Kubota as Rosetta
Live Mukai as Lavie
Iori Saeki as Ashley
Mizuki Yamamoto as Lynette
IV KLORE:
Hazuki Hoshino as Emilia
Tomomi Mineuchi as Alpha
Yu Sasahara as Salsa
Yoko Nakayama as Garnet
Kono Hana wa Otome:
Rina Honizumi as Nadeshiko
Arisa Suzuki as Tsubaki
Yuko Ono as Kaede
Sugar Pockets:
Yukimi Hayase as Ratura
Seka Hirose as Champe
Hikaru Akao as Maryberry
Sadistic★Candy:
Yuka Amemiya as Angelica
Risae Matsuda as Lucifer
supernova:
Yu Sakuragi as Yue
Saeko Oku as Mille Feuille
Haruka Itou as Fiona
Ray:
Kana Hanazawa as Eliza
Yoshino Nanjo as Chloe
Yuka Amemiya as Angers
Sumire Uesaka as Camilla
Ayane Sakura as Yuzuriha
Aside from the main trailer, we've also got a video that previews the anime's opening and ending themes, "Watashi-tachi no Startrail" and "Planetarium."
Sources: Comic Natalie, ANN