I Had That Same Dream Again is Deep, Meaningful and Heartfelt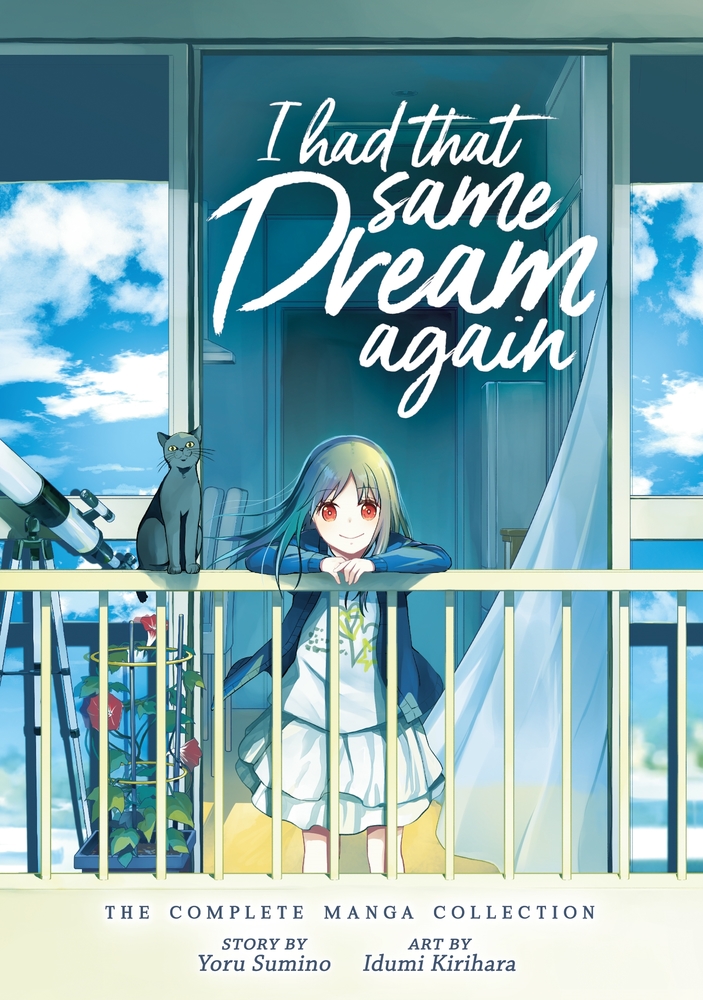 Nanoka is a precocious fourth grade girl who loves to read and who wants to understand what happiness means. She tries to get out of things at school that make her uncomfortable, but her teacher patiently explains, "It's not always a good thing to try and get out of icky things." Over time, Nanoka will come to understand what her teacher means by this.
In the meantime, Nanoka travels the area with her black cat and meets with different interesting people, trying to make up for her parents never being home or the fact she doesn't have friends at school. One of the interesting people she meets is an elderly woman who bakes delicious treats and talks about art. Another is a high school orphan who cuts herself but finds some relief writing stories in notebooks. Another is an implied sex worker who refers to herself as Skank-san, though Nanoka is too naive to know what this work is or what "skank" means.
While the I Had that Same Dream Again manga has some humor (like the aforementioned what-on-earth name Skank-san), quite a bit of it is poignant and serious. It's based on a novel of the same name that's also published by Seven Seas Entertainment, and from the same author who penned I Want to Eat Your Pancreas. All three manga volumes are contained in a single omnibus collection, and it's hard not to be pulled into the story and breeze right through. Everything is so carefully plotted and well stated, so a book that looks simple—and maybe a little quirky—on the outside is revealed to be deep, meaningful, and heartfelt. Nanoka on the first page of the book is not the same Nanoka by the end, and her thoughts on the ups and downs of life ring true. Though she's a fourth grader, this is not a book for children (it's aimed for teens and up) and it can be viewed as a coming of age story or a story about someone's inner child. Recommended.
Story: Yoru Sumino
Art: Idumu Kirihara
Publisher: Seven Seas Entertainment
_______
Danica Davidson is the author of the bestselling Manga Art for Beginners with artist Melanie Westin, and its sequel, Manga Art for Intermediates, with professional Japanese mangaka Rena Saiya. Check out her other comics and books at www.danicadavidson.com.