Hunter x Hunter Music Video Highlights Killua with Sakurazaka46 Song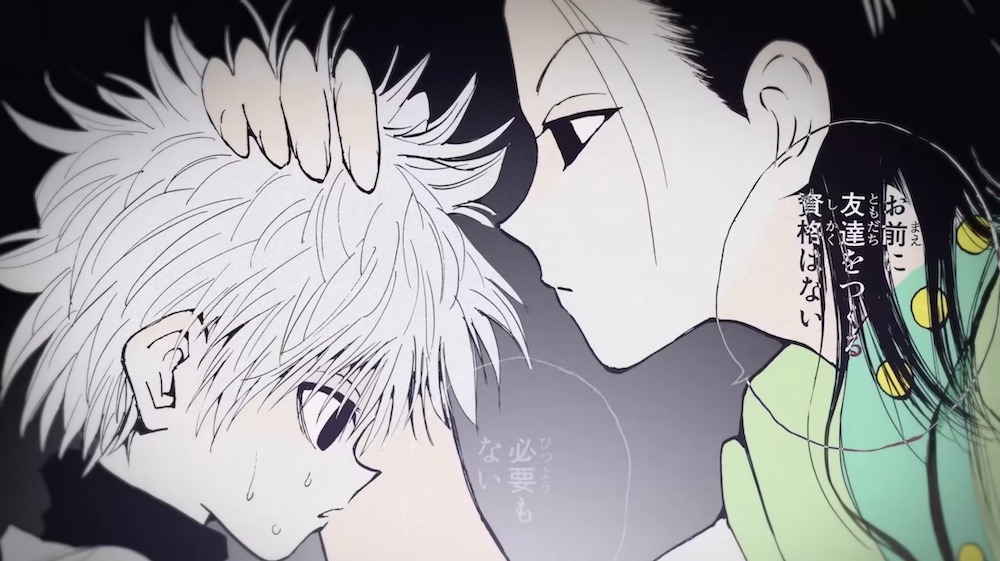 Shonen Jump kicked off the Jump MV series of music videos back in March, mostly mixing manga material from hit series with the themes of their respective anime adaptations. The latest has arrived to do something a little different, though. Instead of setting footage to the tune of a familiar theme song, the new Hunter x Hunter music video uses the song "Start over!" by Japanese pop band Sakurazaka46.
Check it out below, and if you're anime-only please be aware that it does cover some material that happens after the ground the adaptation covered, so watch out for spoilers. 
The Jump MV comments add that the "project started with a collaboration with an anime theme song. But now, a BIG collaboration that transcended those boundaries has been realized!! We'll continue to plan more Collaboration Music Videos other than the theme song series!"
Following frequent breaks due to the health of author Yoshihiro Togashi, Hunter x Hunter moved to a non-weekly schedule back in December, with Shonen Jump planning to update readers as new chapters are ready to be published. 
VIZ Media publishes Hunter x Hunter in English and gave this description for the first volume:
"Gon might be a country boy, but he has high aspirations. Despite his Aunt Mito's protests, Gon decides to follow in his father's footsteps and become a legendary Hunter. The Hunter hopefuls begin their journey by storm-tossed ship, where Gon meets Leorio and Kurapika, the only other applicants who aren't devastated by bouts of seasickness.
Having survived the terrors of the high seas, Gon and his companions now have to prove their worth in a variety of tests in order to find the elusive Exam Hall. And once they get there, will they ever leave alive…?"
Via Crunchyroll News