Hunter x Hunter Manga Trailer Puts Spotlight on Hisoka and Chrollo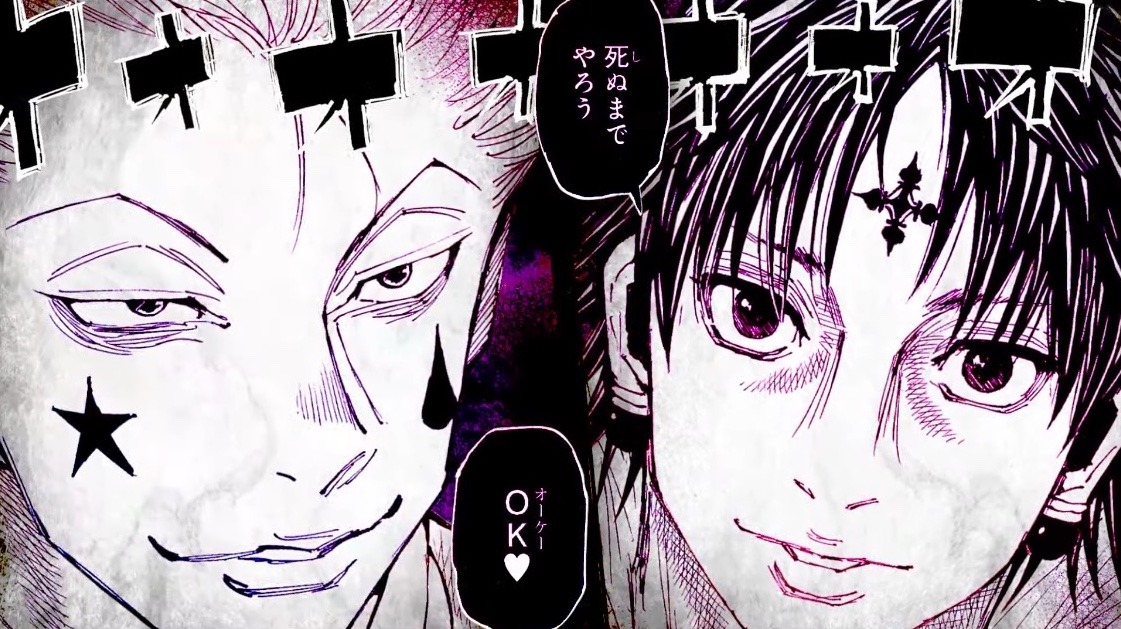 A new trailer for the Hunter x Hunter manga just made its way online mere moments ago, following up on the earlier promo featuring Gon and Killua. This time around we're getting a little darker with a spotlight on Hisoka and Chrollo Lucifer, and this trailer once again has the 2011 anime voice cast returning to contribute.
Watch and listen as Daisuke Namikawa and Mamoru Miyano are back as Hisoka and Chrollo, respectively:
Yoshihiro Togashi's Hunter x Hunter manga is available via VIZ Media, which describes the first volume like so:
Gon might be a country boy, but he has high aspirations. Despite his Aunt Mito's protests, Gon decides to follow in his father's footsteps and become a legendary Hunter. The Hunter hopefuls begin their journey by storm-tossed ship, where Gon meets Leorio and Kurapika, the only other applicants who aren't devastated by bouts of seasickness.
Having survived the terrors of the high seas, Gon and his companions now have to prove their worth in a variety of tests in order to find the elusive Exam Hall. And once they get there, will they ever leave alive…?
Via Comic Natalie