Hula Fulla Dance Anime Film's Release Date Postponed Indefinitely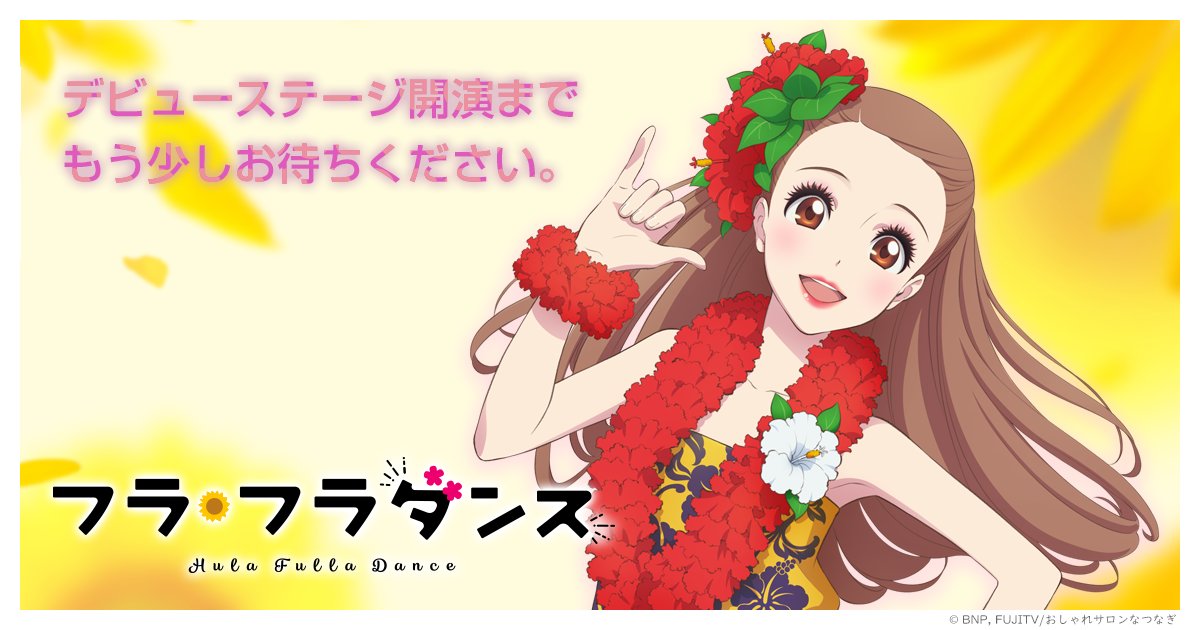 Hula Fulla Dance is an original anime film from BN Pictures, general director Seiji Mizushima (Fullmetal Alchemist), and director Shinya Watada (Aikatsu Stars! The Movie) that was originally slated to premiere in Japan early this summer. Those plans have changed, however, and there's currently no new release date on the horizon.
According to the announcement on the official website, the postponement was made "due to various circumstances." The folks behind the film plan to share more information via the site once a new date has been decided.
Hula Fulla Dance follows Hiwa Natsunagi, a rookie member of the Hawaiians Dancing Team at Fukushima Prefecture's Spa Resort Hawaiians. Haruka Fukuhara (Cure Custard in Kirakira PreCure a la Mode) voices the lead alongside Dean Fujioka (Roy Mustang in live-action Fullmetal Alchemist) as Ryota Fujikake and Yuuki Yamada (Gokai Blue in Kaizoku Sentai Gokaiger) as Kazuta Taira.
Here's a teaser from November:
We'll share the new release date as soon as it's announced.
Via Crunchyroll